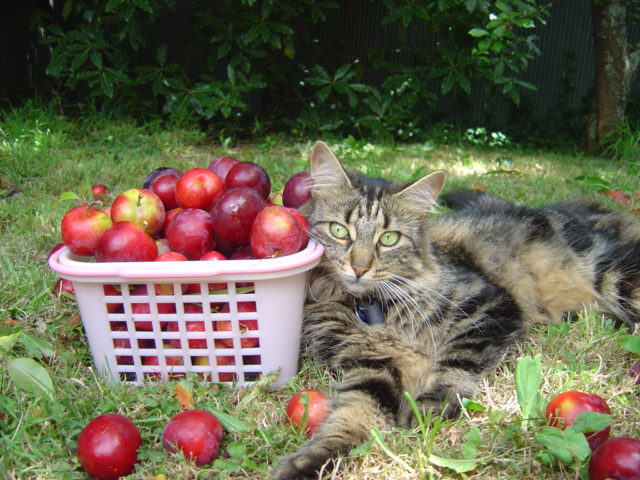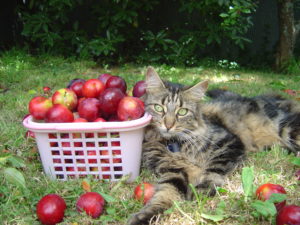 You may have read my earlier post about our cat Fluffy. Ten weeks ago Fluffy was not very well, her third eyelid was showing, she seemed under the weather. We took her to local vet Dr Lyn Thomson.
When Lynn examined her she noted her muscles were soft and her stomach felt like she had irritable bowel syndrome (IBS). Fluffy also over-groomed on her stomach, inner legs and around her bottom. (She's been doing this for years. Fleas?  No she was flea free. Stress we thought – or just a meticulous cleaner.)
Lynn suggested we feed her a species appropriate diet. What do cats eat in the wild? Raw whole animals. Lynn has a range of minced food, usually made from pest animals (like wallaby, rabbit, possum) mixed with organ meat. We bought a range of this for the cat. Rabbit and heart is now her favourite food.
Since my earlier post we have fed our cat a raw food only diet. Lyn's minces and chicken necks once a week to clean her teeth.
How Fluffy has thrived!
Her third eye is no longer showing.
No longer is she over grooming! All her fur has grown back on her tummy, inner legs and bottom. My guess is that all that IBS discomfort led her to lick and lick to try to deal to it. She has been doing this for years. In two months – gone!
Amazing how animals like humans respond to a species appropriate diet.