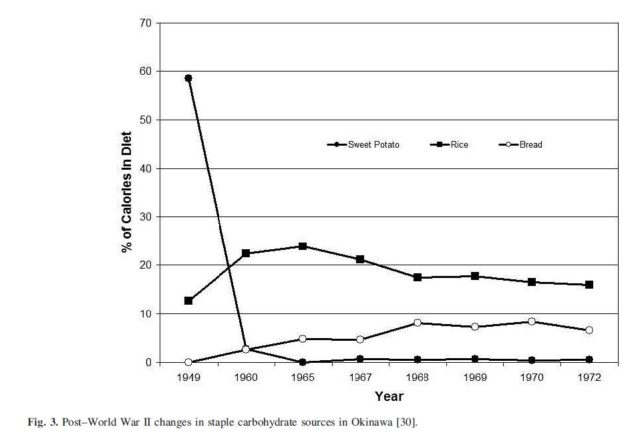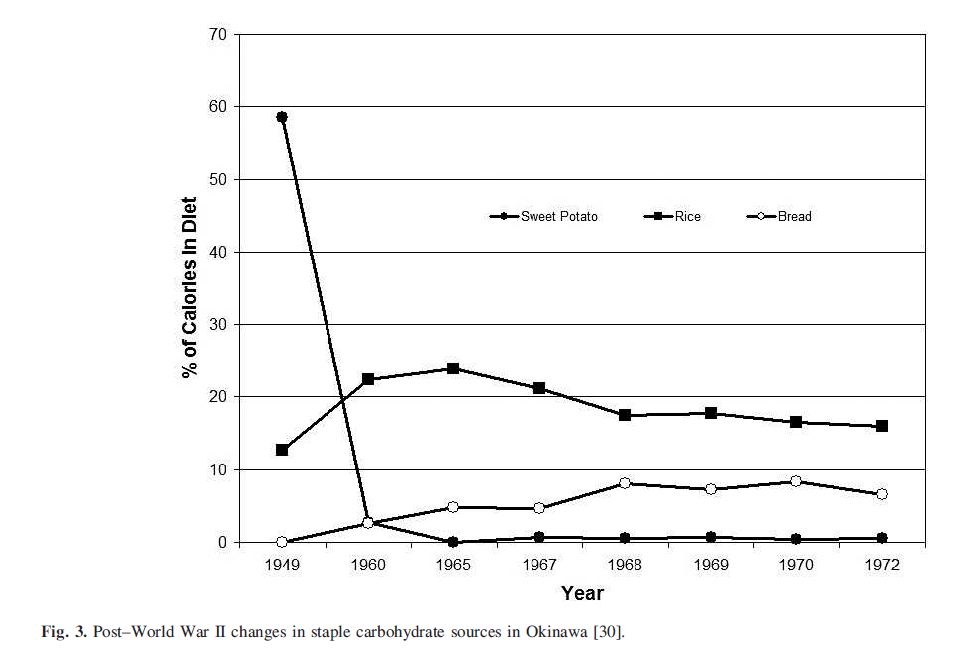 Many years ago I read The Okinawan Way by Bradley Wilcox, Craig Wilcox and Makoto Suzuki. The authors analysed the Okinawan diet and lifestyle in order to understand why so many lived to an extra-ordinary age, while maintaining excellent health.
The researchers found 10 key factors that contributed to the health and longevity of the Okinawans.
The 10 Factors
1. Okinawans have healthy arteries, low cholesterol, and low homocysteine levels.
Homocysteine levels are reduced by vitamins B6, B12 and folate. These are used by the body to turn homocysteine into a harmless protein. The Okinawan diet has high levels of these vitamins.
Okinawans also maintain a healthy blood pressure, and very low markers of inflammation
2. Okinawans have low body fat and are fit. Body mass index ranges from 18 -22
3. Okinawans have a low risk for hormone dependant cancers. The have 80% less breast and prostate cancer and half the ovarian and colon cancer rates of North Americans.
4. Okinawans have strong bones and about half the risk for hip fractures of North Americans.
5. Most Okinawans have remarkable mental clarity – even over the age of one hundred. This is related to the fact that they have clean arteries and good blood circulation to the brain. They also engage in lifelong learning to keep brain cells active.
6. Okinawan women have a natural menopause and don't use hormone replacements. They have very few complications such as hip fractures, hot flushes and heart disease.
7. Youthful levels of sex hormones are found in elderly Okinawans. DHEA, oestrogen and testosterone levels are higher than Americans of a similar age.
8. Free radicals are found in low levels in the blood of Okinawans. Free radicals are highly reactive compounds that damage cells in the body are thought to be one of the main causes of ageing. Free radicals are increased with a high calorie and poor diet, smoking, and stress.
9. Long living Okinawans have excellent psycho-spiritual health. They have optimistic attitudes, are adaptable,  have low stress levels, are self confidant, and have an easy going attitude to life. They also have strong social networks.
10. The Okinawans incorporate both Eastern and Western healing methods into their health care system. They frequently use natural and herbal tonics.
When diet was analysed it was found they had an exceptionally high level of nutrients, yet ate less calories -40% less calories than the North Americans and 20% less than the average Japanese. And even though they ate a very high carbohydrate diet, the predominant starch prior to 1949 was from a high nutrient sweet potato with a low glycemic index. This changed after the second world war when more wheat and rice was introduced into the diet.
After analysing the diet of the Okinawans the authors them went on to prescribe a high nutrient low GI diet using foods available in a Western society, which included whole grains.
Now here's the thing – I just came across this paper by the same authors with a very interesting graph. Before 1949 the Okinawans ate NO Wheat and little rice.
Here it is: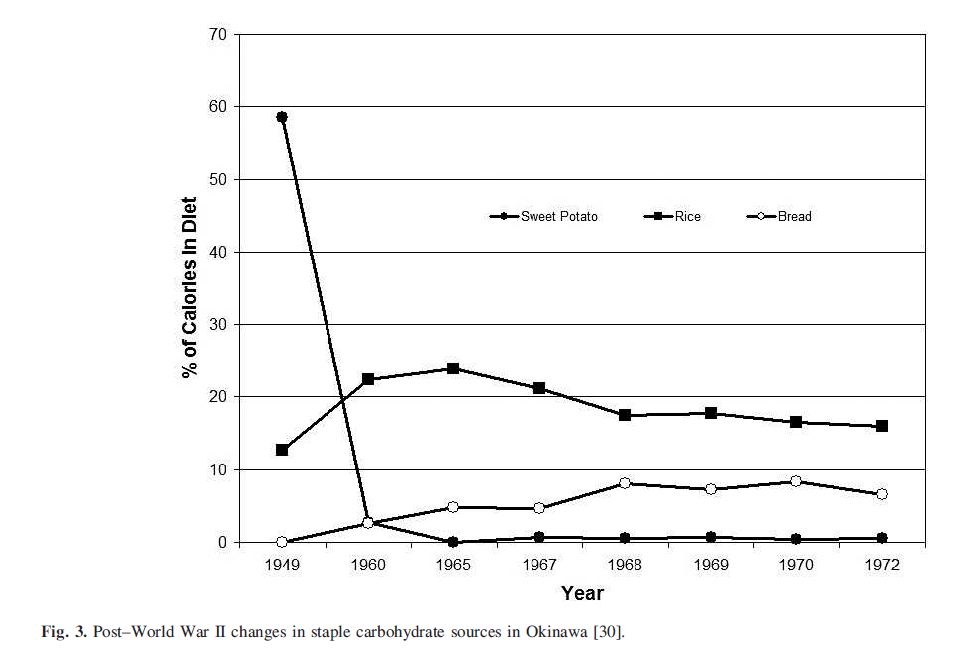 Now what is interesting, is that I see this in a different light now. Especially the work of Lindeberg and his detailed work of the Kitavans – another race whose diet is also high in carbohydrates – from sweet potato. This group too have health devoid of Western disease.
Perhaps the Okinawans attained exceptional health, not solely because of their high nutrient diet, but because they like the Kitavans and other hunter gatherers ate no grains.
As the authors in this study note "However, dietary change since World War II has been largely deleterious, with younger Okinawans developing a higher risk of obesity and other chronic disease risk factors versus older Japanese."
Further reading, reference: A detailed description of the high nutrient foods including herbs and spices in the traditional Okinawan diet "The Okinawan Diet: Health Implications of a Low-Calorie, Nutrient-Dense, Antioxidant-Rich Dietary Pattern Low in Glycemic Load" D. Craig Willcox, PhD, Bradley J. Willcox, MD, Hidemi Todoriki, PhD, Makoto Suzuki, MD, PhD
"The Okinawan Way, How to improve your health and longevity dramatically" Bradley Wilcox, Craig Wilcox and Makoto Suzuki
An excellent overview of the many factors that contribute to the long life and health of Okinawans: The Okinawan Centenarian Study – note – it's not just the diet. Genetics and many facets of lifestyle play a part.