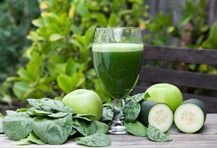 This weekend in Auckland – New Zealand's first Healthy Living Show will take place.
There will be a huge range of businesses displaying and demonstrating their health products, and health practitioners and speakers of many different persuasions speaking.
I have been asked to talk about the Paleo diet. I'll be giving two talks:
The Paleo Diet Friday 2nd November, 12.30 – 2.00pm, Rangitoto 1 & 2 ($20.00)
Learn about the diet tha humans are genetically best suited to. Julianne outlines what you can expect to gain in terms of health if you in line with your genes, using real examples of people who have reversed major health issues such as auto-immune disease.
Managing appetite to lose weight and keep it off   Saturday 3rd November, 10.15 – 11.15 am. Kawau 2 ($20.00)
In this talk, Julianne examines how the food you eat and lifestyle factors affect hormones that control appetite, cravings, blood sugar, fat loss and weight gain. She'll outline clinically proven ways to eat and live so you can manage your appetite, increase energy, lose body fat and keep it off.
On Sunday 4th November – I'll be participating in a panel discussion with Dr Libby, Ryland Engelhart, Vicotria Boutenko, and Jason Shon Bennett: Diet- Are you really what you eat? Kawau 1, 1.00 – 2.30 pm ($25.00)
If you would like to come – you can purchase tickets here: http://www.healthylivingshow.co.nz/exhibitor/julianne-taylor-%28nz%29.aspx
Hope to see you there – If you are reading this – please make sure you come and introduce yourself! I love to meet my readers.