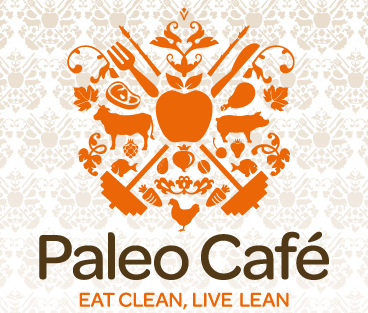 Paleo Diet Seminar – Grey Lynn Community Centre, Auckland December 5th 6.30 – 9.00pm

Australia – Paleo Seminar with Jamie Scott "That Paleo Guy"and Dr Anastasia Boulais scheduled for January in Cairns, at the brand new Paleo Cafe
Paleo Seminar – last one for the year – Grey Lynn Auckland 5th December
Learn about the diet that is most compatible with our genes, that reverses many common health complaints, and is the most effective method of losing body fat.
The Seminar will be packed with up-to-date nutrition information, focusing on the science behind the paleo diet.
Seminar Outline:
What major ways does today's diet (even a diet designed on our current healthy food pyramid) differ from the diet that best suits our genes? What are the health consequences of these changes?
How our stoneage brains and bodies are mismatched to the modern food environment
The problems with seeds: they want to sabotage digestion. How do anti-nutrients in grains affect our digestive system and health? Can we reduce anti-nutrients in grains and legumes? Are there any that are safe to eat? Gluten sensitivity symptoms

Leaky gut and auto-immune issues.Why a healthy gut and digestive system are so important, how a leaky gut contributes to auto-immune disease
How food effects blood sugar, insulin, cravings, appetite hormones, cortisol and hunger
Protein: What it is used for? How protein impacts appetite hormones. Can you eat too much protein?
Carbohydrate: Does carbohydrate make you fat? How much should you eat? Fructose – a toxic sugar?
Fats: Which fats cause harm, which are healthy and which ones to we need more of?
The Omega 3 to 6 ratio, is this important? How much omega 3 should we take?
A Guide to portion size for you, what your meals should look like.
Pre and post workout meals
Fluids: What are okay – Coffee? Tea? Diet soda? Milk? Protein shakes?
Main nutrient deficiencies and how to rectify with supplements or food
Lifestyle factors: sun, sleep, stress and exercise
How your environment can thwart your efforts
30 day Paleo challenge guidelines (the best way to put this into practice!)

AucklandDate: Wednesday 5th December
Time: 6.30 – 9.00 pm
Cost: Just $45.00 (includes Paleo info booklet)
Place: Grey Lynn Community Centre, 510 Richmond Rd, Grey Lynn, Auckland
To Book:contact me (Julianne) juliannetaylor@xtra.co.nz or 09 3781573
Testimonial:
"We were impressed with your presentation, in the way you presented it, with the slides and a very good manual to back it up."  Dr A Taylor
If you can't make these seminars, or live out of Auckland and are interested in a Seminar in your area, please let me know.
Australia – day long paleo seminar January 2013!
Those of you who are in Australia are lucky to have "That Paleo Guy" Nutritionist Jamie Scott and "Primal Med Ed" Doctor and paleo blogger Anastasia Boulais. They will be presenting a day long paleo seminar in Cairns in January in conjunction with the brand new Paleo Cafe. Connect with their Facebook page or Website to register your interest. http://www.facebook.com/paleocafeaustralia/posts/432303406834507
Jamie and Anastasia will be presenting Whole9 seminars in Australasia: more information here. http://whole9life.com/2012/11/introducing-whole9-south-pacific/
Brand new nutrition seminar / workshop – How do food and lifestyle affect the hormones that make you hungry?
What are the best known ways to manage appetite and hunger hormones, and improve your lifestyle so you can lose weight, and keep it off (while maintaining excellent health)?
I developed this seminar recently and delivered it to a group at The Healthy Living Show. I was thrilled how well it was received and how valuable many told me it was. I have extended it into a longer seminar / workshop so you will leave with a plan to put an appetite controlling diet into action, with tips on how to keep weight off.
If losing weight were a simple matter of eating less and moving more, we would all easily reach our ideal weight and stay there. But we struggle to eat less and when we exercise, our appetite often increases. We may lose weight initially but we struggle to maintain that weight loss.
Our bodies are complex biological systems, not just food-burning engines. Each food group triggers the release of different hormones, all of which regulate our appetite in different ways. Added to this our current environment constantly threatens to sabotage our best efforts: 'We are stone-age bodies, with a stone-age mind living in a space-age world'
In this talk, I'll examine how the food you eat and lifestyle factors affect hormones that control appetite, cravings, blood sugar, fat loss, and weight gain. I'll outline clinically proven ways to eat and live so you can manage your appetite, increase energy, decrease inflammation and leaky gut, lose body fat, and keep it off. We will also look at the mindset of those who have lost weight and kept it off long-term. These guidelines will not only help you lose weight, they will maintain health and wellbeing for the rest of your life.
Auckland
Date: to be confirmed
Time: 6.30 – 8.30 pm
Cost: Just $45.00 (includes nutrition booklet)
Place: Grey Lynn Community Centre, 510 Richmond Rd, Grey Lynn, Auckland
To Book: contact me (Julianne) juliannetaylor@xtra.co.nz or 09 3781573