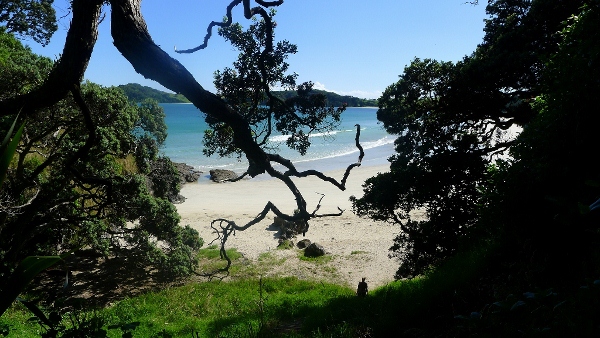 It's summer here in New Zealand. The time we make our annual 3 hours drive northwards for a couple of weeks camping on the beachfront. (This area – the Tutukaka coastline is rated 2nd most beautiful in the world by National Geographic) We live a virtually technology free life. We live with nature, our days are lit by the sun and the nights by the moon. We collect food from the ocean, read, talk to friends and go for walks and swims.
Our home: Our tent on the front of the beach – steps from the sand. We lived outdoors during the day, and at night the waves lull us to sleep: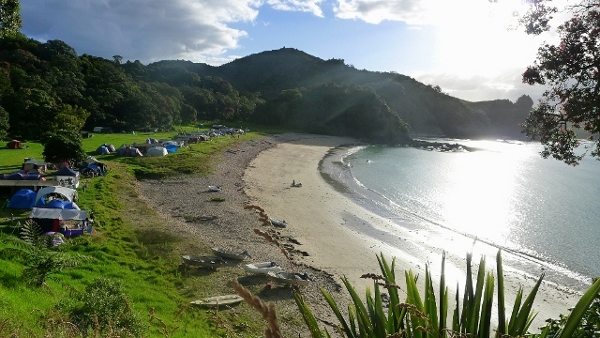 And speaking of sleep, we slept solidly for 9 hours every night. This amount of sleep is rare for me back in the city. I've realised my postmenopausal brain works so much better with 8 – 9 hours sleep a night. Sharper memory, better concentration.
We lived in nature, naturally got a dose of cold thermogenisis every day, either the sea or cold shower.
We moved a lot- just going to the toilet (long drop feeding tiger worms) meant a 200 meter treck.
This camp ground is not accessible by cars, so all our gear gets walked accross the hill. We walk a lot, and challenge ourselves to as fast as possible hill climb (that's to the top of the highest peak you see in the photo). Around 20 minutes straight up. The view is worth it. Or we walk along the coast, the beaches are varied and virtually deserted: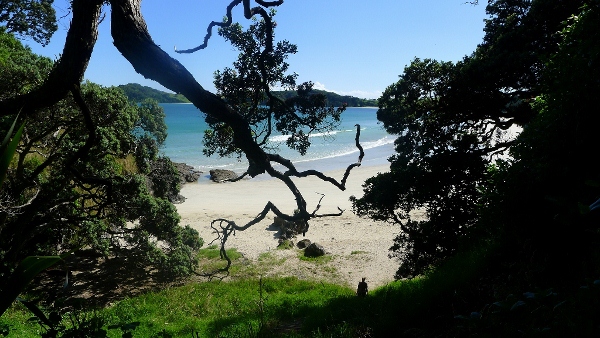 We have a number of friends and aquaintences who camp with us. So there is plenty of socialisation. Many evenings too were spent having philoshical discussions with the teens. New Years Eve is a social time when the whole campground comes together to share a meal – this year it was a very fresh lamb, supplied by the ranger. After dinner the children put on a concert.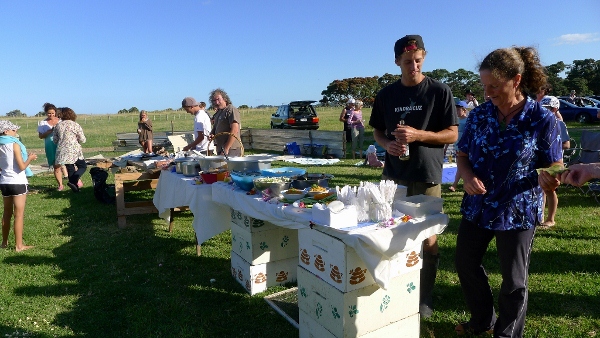 Our teens are banned from their ipods. So they soon work out alternative recreation, they play card games or scrabble. They played table tennis table in the barn on the farm, or games are made up on the spur of the moment: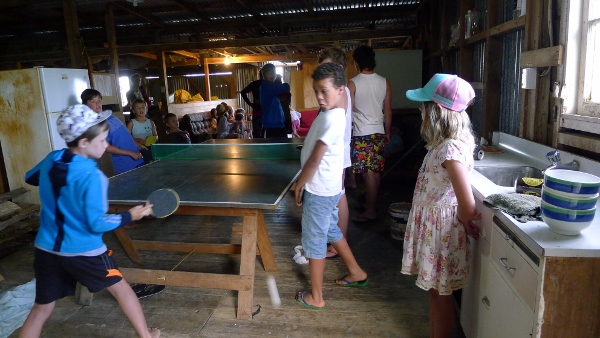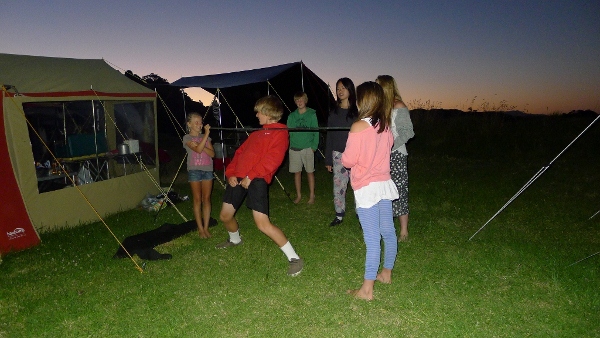 We bring all our food with us, but also try to get a couple of meals from the land. This year the tuatuas (shellfish) were plentiful, so the teens went out to gather some from the sand.
The sun was amazing this year, so I soaked up plenty of rays to top up my vit D levels. Reading is my favourite pastime, books for entertainment, education and personal growth.
And finally the Pohutakawa tree – also known as the New Zealand Christmas tree provides us with a festive red: