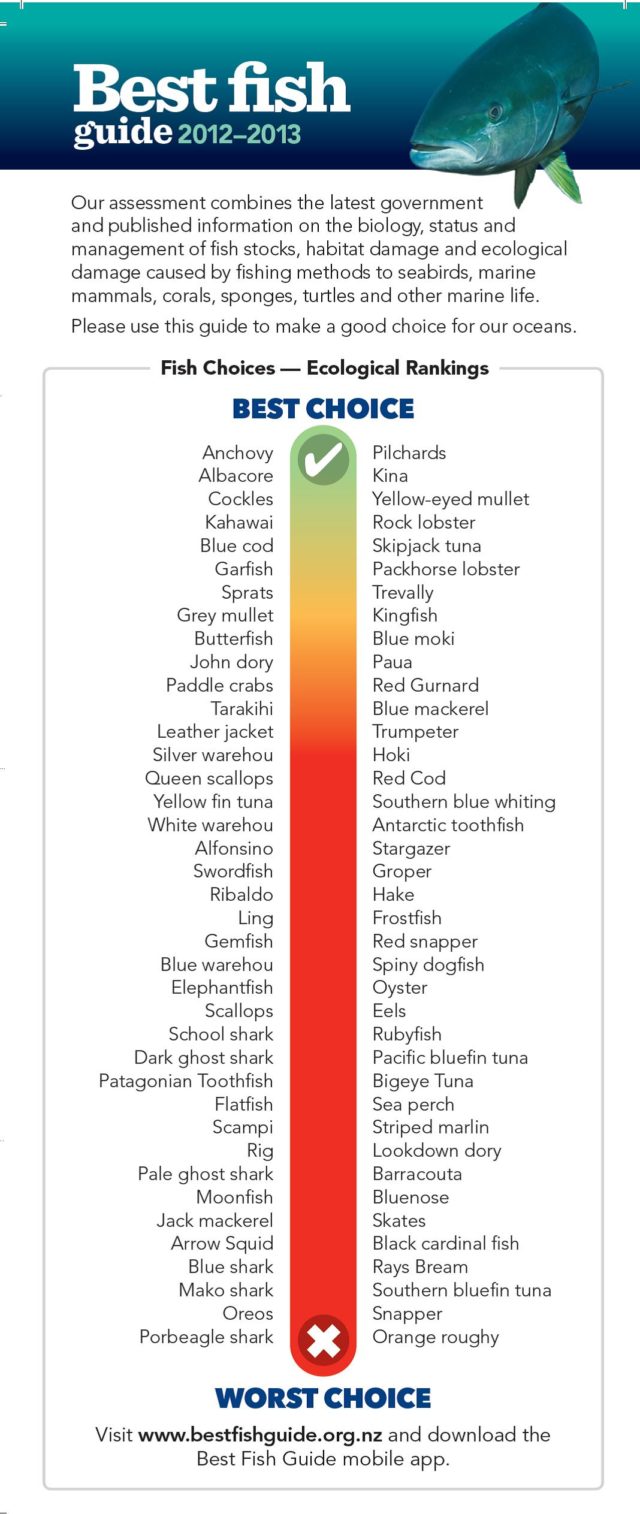 In my opinion seafood is one of the best protein foods to eat, high in long chain omega 3 fatty acids, and a great source of minerals such as iodine, zinc and selenium typically low in our soils. However many fishing practices damage the marine environment, deplete fish stocks and have large by-catches of other marine life.We need to choose fish wisely to safeguard stocks and the marine environment.
Forest and Bird New Zealand has put together a handy guide to help you choose fish to eat.
This comprehensive guide takes into account the state of fish stocks, the amount of seabird, marine mammal and non-target fish bycatch, the damage done to marine habitats and other ecological effects caused by the fishing to decide on it's rating.
Forest and Bird have this chart as an IPhone Ap and Wallet guide