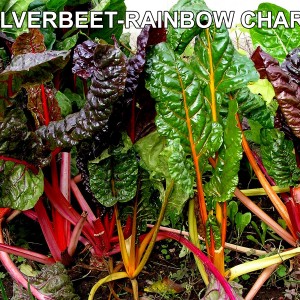 We may speak the same language but we have a number different food names. Many paleo cookbooks list food ingredients that we in New Zealand have never heard of. Occasionally these foods are uncommon in New Zealand shops – but frequently they are just know by another name.
Here is a list of common US foods and the NZ translations. Note- not all of these are paleo: *NOT Paleo
Protein Foods
Egg substitutes – In New Zealand we only have carbohydrate based egg substitutes which are not suitable as a true egg substitute.
Canadian Bacon – a bacon roll that is very low in fat
Vegetables
Acorn squash – An oval-shaped pumpkin, it has dark green or orange or pale yellow skin and orange flesh.
Arugula lettuce = rocket or roquette
Bell peppers = capsicum or green and red peppers
Cilantro = leaves of coriander plant
Collard greens – a dark green leafy vegetable – an older member of the cabbage family, I have not seen it on New Zealand shelves. Also known as Borekale. Here is a guide to growing it in NZ: Growing Collards
Endive or Belgian endive = whitloof or whitloof chicory – a long narrow 6" cigar shaped with pale green and white narrow leaves, found in many vegetable shops
Escarole – A type of endive with broad slightly curved pale green leaves, milder in flavour than Whitloof, known as "frisee lettuce" in NZ
Jalapeno peppers – a cultivar of capsicum, milder in heat than chili peppers
Jicama – An edible tuberous root, originally from Mexico, I've not found it in shops, but you can grow your own from Kings plant barn seeds
Kale – a dark green frilly leafed vegetable, a member of the cabbage family. It is very rich in many nutrients. Becoming more common in NZ, easy to grow available in Harvest / Huckleberry wholefoods and similar stores and farmers markets. Grow your own
Kohlrabi – a member of the cabbage family, dark green leafy vegetable, sometimes called a cabbage turnip, not common in NZ. Grow your own
Mustard greens = Chinese mustard or gai choy, a leafy vegetable with a pungent peppery flavour. Available in some supermarkets and Asian vegetable shops, or grow your own.
Navy beans* = haricot beans or canellini
Pearl onions – very delicate and small onions, sweet when cooked
Romaine lettuce = Cos lettuce
Scallions = spring onions or green onions, very immature onions
Snow peas – also called sugar snap peas or Chinese peas
Spaghetti squash – a member of the squash family like pumpkin, when cooked the flesh comes out of the squash in long strands, hence the name spaghetti. Rarely available in New Zealand. Grow your own from Kings plant barn seeds.
Summer squash = zucchini or courgettes, most common in NZ is the green courgette
Sweet potato = Kumara or golden kumara. There are 3 common colours in NZ, the traditional purple skinned kumara, which is dense and starchy. The orange and gold colours which are the same as the American sweet potato.
Swiss Chard = silver beet comes in different colours, but the white stalked variety is most common here
Turnip greens – the edible leaves of a the turnip
Winter squash = various varieties of pumpkin, buttercup, acorn squash.
Yellow squash = yellow zucchini or courgette, not very common in NZ
Fruit
Cantaloupe = Rockmelon
Wheat flour altenatives for paleo recipes and Coconut products
Flour alternatives: I usually use a combination of almond flour and tapioca starch.
Ground almonds or almond flour, very high in calories and omega 6 fats. I'd use it sparingly. Make your own by putting whole raw almonds through the blender
Cornstarch* = cornflour (not paleo but is gluten free, so some people may use this instead of flour if not sensitive to it)
Tapicoa starch: Widely available in wholefoods shops and asian stores
Potato Starch: not for those with auto-immune disorders, but okay for most paleo people. Widely available in wholefoods shops and asian stores
Arrowroot flour or starch: again made from a root vegetable, widely available at supermarkets and other stores
Rice Flour* Not paleo but can be used if you are not sensitive. Is a safe starch according to Perfect Health diet principles. Widely available – inexpensive at Asian stores.
Coconut flour (see below)
Coconut products:
Coconut flour: I often use desiccated coconut (widely available at supermarkets) that has been put through the blender until it is really fine, otherwise coconut flour can be found at online shops or wholefood. See list below
Coconut aminos: fermented coconut sugar – from Matakana Superfoods, and other places listed below
Coconut oil: widely available from the places below and many wholefoods shops and some fruit and vegetable and Asian shops
Deodorised coconut oil: if you want coconut oil, but not the flavour use Chantal organic deodorised coconut oil
Coconut cream and milk: widely available in supermarkets. Look out for additives like carrageenan E407 as it can be a gut irritant. ( Review of harmful gastrointestinal effects of carrageenan in animal experiments) Check the label to get the highest fat content per 100grams, add water to get coconut milk as in NZ the coconut milk or light coconut cream is essentially watered down coconut cream. I like TCC brand that is found in the international section of supermarkets. It has no additives.
Coconut Kefir: a fermented coconut water, full of probiotics: stockists Make your own
Coconut water: can be used post workout or during long training sessions, has minerals like potassium and sodium and some sugars. Not recommended outside of training. www.nuju.co.nz is nice, but there are many others
Matakana Superfoods (on special right now)
Do you know of any other foods that I have missed translating? Let me know and I'll add them to the list
If you would like a copy of my 60 page paleo booklet, simply donate any amount via PayPal (link at right) and I'll send you a PDF copy