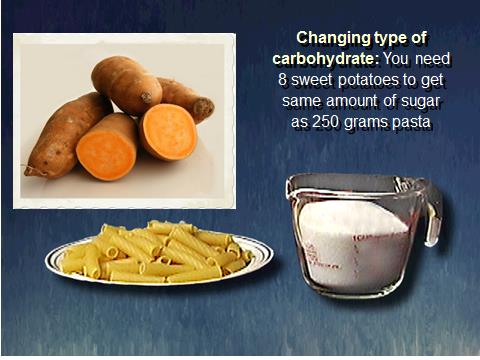 This is the last Paleo seminar for this year, please share if you have friends in Auckland, there are places left.
Wednesday December 4th
6.30 – 9.15pm
Grey Lynn Community Centre, 510 Richmond Rd, Grey Lynn. Auckland
$45.00 (includes 60 page paleo booklet)
Contact me: 09 3781573  juliannetaylor@xtra.co.nz to book a place
I live in Auckland, New Zealand and will travel around the country to deliver seminars with a primarily a Paleo Diet focus.  Following previous seminars many people go on to achieve outstanding results in both health and weight loss.
Praise for the Paleo Seminar
"I attended your Paleo seminar on October 10th and thoroughly enjoyed it! Finally a way of eating that makes sense and doesn't involve starving

. I've been eating Paleo since the seminar and I just wanted to share some amazing results. I have always had psoriasis (scalp only) since I can remember (I'm 42) to some degree. Just before starting Paleo it was pretty bad (rather snowy!). After one week no psoriasis! I'm over the moon! No other variables – such as changing shampoo.
Though I'm not taking up the 30 day challenge – I'm just not that pure – I will remain following this eating plan to my utmost ability as it simply works. I also have minimal bloating (I still eat more fruit than recommended, as I love it).
I didn't know a great deal about Paleo prior to the seminar, other than reading a North and South article, and from my friend who invited me to go to your seminar. I would strongly recommend anyone wishing to follow Paleo attend one of your seminars first – as getting a clearer understanding helps with keeping motivated. I particularly enjoyed the science on a cellular/molecular level as it suits the way I think.
Kindest Regards
Kim"
"Hi Julianne,
Just wanted to tell you how much I appreciated the seminar last night.
Your information was very well presented and I thought you covered quite a bit of material in such a short time. Very insightful! Thanks again, Karine "
"Excellent. A very informative and well presented seminar. The Paleo Diet Guide handout is much appreciated. Thanks Julianne." Kathryn
"Really well worth going to one of Julianne's seminar's. Very Informative and well presented. I learnt a lot. Thank you Julianne.
I highly recommend" David
"Absolutely brilliant, informative and helpful. A++" Sarah
"This was great! Thanks for organising the seminar. Quite a few things were eye-opening and I'll be applying them to my take on Paleo

" James
"Fabulous. Tonnes of info, and also all those little questions that been getting me thinking have now been answered..great seminar, thx for organising, and thx to Julianne" Karen
Adam Brakey of BrakeFit had this to say after I delivered a seminar to his clients:
"Julianne's presentation exceeded my expectations, she astounded my athletes with her in depth explanations and insights. It is not often that you meet some one who has a passion & strong belief with what they do. Julianne is one of those people and I congratulate her and the work she does. It has had a profound effect on myself and my athletes. The presentation itself was an even spread of science with application to everyday life and performance. Even after the seminar was over, if I or my athlete's had a question, she would go out of her way to give the answer via text, email or smoke signal. It was my pleasure and that of my athletes to host, listen and learn from Julianne. There are plenty of challenges throughout the year, more athletes to teach, Julianne will be my first port of call for teaching healthy living with Nutrition."
Kind Regards
Adam Brakey
BRAKEFIT
Here is the outline of the 2.5 hour Paleo Seminar:
Paleo Science:
What 7 major ways does today's diet (even a diet designed on our current food pyramid) differ from the diet that best suits our genes.
The consequences of eating todays food: Disregulated appetite and overeating, nutrient deficiences, gut inflammation, leaky gut and auto-immune disease, metabolic syndrome,  inflammation and diseases of aging, menstrual irregularities, fatigue and poor athletic performance.

I explain how and why modern foods cause these problems:
How our ancient brain cannot deal with the modern food environment.
How grains and other factors affect our digestive system and health, causing leaky gut and auto-immune consequences
I compare the effects on hormones, hunger and blood sugar of a balanced paleo meal compared to a modern healthy high carb grain meal, and show how this healthy modern meal causes overeating
Fructose – how safe is it?
Fats: which fats cause harm and inflammation, which are healthy and which ones to we need more of?
The Omega 3 to 6 ratio and how to balance them in your diet
Fibre, which type and what foods to eat
Carbohydrates – how much do you need? Pros and cons of very low carbohydrate diets.
Protein – getting what you need for health and appetite control. How much is too much? Best choices and why
Chemicals and additives – safe or not?
Understanding the drives of our stone-age brain, and why today's modern food and environment will constantly sabotage your efforts.
Part 2: Paleo Eating for health and performance
How much carbohydrate, protein and fat should YOU eat?
A Guide to portion size for you, and what your meals should look like
What foods to eat to get a high nutrient diet, what are the healthiest foods in each macronutrient group
Common paleo eating mistakes
 30 day Paleo challenge guidelines
What fluids to drink
Recommended supplements or food high in those nutrients
Pre and post workout meals
Lifestyle factors: sun, sleep, and exercise, why they matter – a lot
Setting up your environment for success
Seminars are held at the Grey Lynn Community Centre and in other venues around Auckland.
Cost $45.00 which includes paleo Guidebook.
If you wish to hold seminar at your workplace or gym, please contact me (Julianne) on 09 3781573