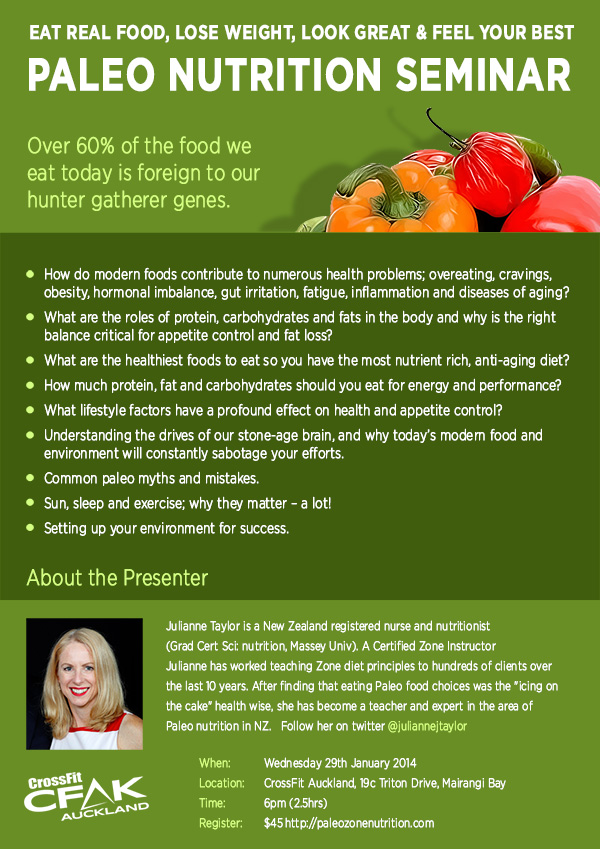 CrossFit Auckland are hosting a Paleo Nutrition Seminar on 29th Jan at 6.00pm – 8.30.
Address: 19c Triton Drive, Mairangi Bay, North Shore, Auckland
It will be jam packed with up to date paleo science and practical information.
Please email (juliannetaylor@xtra.co.nz) or phone me (09 3781573) to book a place and pay, alternatively pay and book by clicking the Paypal button at right.