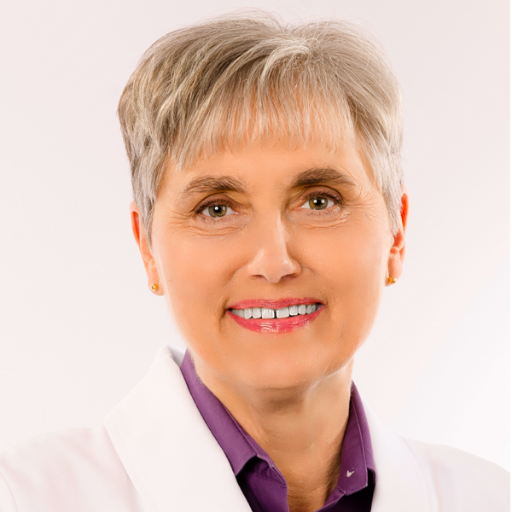 Thanks to Julianne, you may know my story: I have progressive multiple sclerosis, which I manage with a specialized diet that feeds my cells what they need. My first book, Minding My Mitochondria, describes this diet, which maximizes nutrition for my mitochondria and brain cells  and is based on my own research, Paleo and hunter-gatherer dietary principles, and Functional Medicine. Within a year of starting this diet, I no longer was dependent on a tilt-recline wheelchair, could walk without a cane, and even ride a bike again.
(See my earlier post here: http://paleozonenutrition.com/2012/02/08/a-new-experiment-dr-wahls-super-nutrient-paleo-diet-9-cups-veggies-a-day/)
In order to convince other medical professionals of the healing powers of food, clinical research must be published in peer-reviewed journals. I am one of the few researchers doing clinical trials that test the impact of structured Paleo diets–in the form of various Wahls™ diet plans–on patients with secondary progressive MS. In another year, we will complete our current clinical trial, Wahls Paleo Diet and Progressive Multiple Sclerosis, and know more about the nutrient density of these diets as well as their effect on disease progression, blood vessel health, and cellular health. I have already had the opportunity to present some of our current findings to medical professionals around the world. I also travel around the country and the world, spreading the message that food is medicine or the slowest form of poison, depending on our choices. It is exciting work.
Since I began these trials and wrote my first book, I have learned a great deal more about what to eat and do to improve function of our mitochondria and cells; I call this optimized approach to healthy living the Wahls Protocol™ program, and I describe it in detail in my upcoming book, The Wahls Protocol: How I Beat Progressive MS Using Paleo Principles and Functional Medicine. The Wahls Protocol, due out on March 13, 2014, is an in-depth, step-by-step guide to how to eat for your mitochondria and brain cell health. The book includes my story as well as those of others whose lives have been transformed by the Wahls™ diet plans. It offers three levels of Wahls™ diets as well as recipes, allowing people to choose the diet that best suits their needs while optimizing health. The book also includes detailed information on exercise, electrical stimulation, stress reduction, sleep improvement, and hormone rebalancing. There are chapters on what laboratory testing to ask your physician to obtain, what laboratory testing a Functional Medicine provider can offer, when to see a Functional Medicine–trained healthcare practitioner, and how long recovery may take. In short, The Wahls Protocol provides a very specific and easy-to-read program as well as a more intimate portrait of my own illness, how it affected my family, and my personal journey back to health.
The difference between the Wahls™ Diet and other hunter-gatherer diets is that it uses agriculturally available foods, meaning food that we can buy from the grocer or local farmer. Each menu plan in The Wahls Protocol is designed to be packed full of nutrients important for both your mitochondria and your brain health. Nutrient density in food means how many vitamins, minerals, and essential fats are in each calorie. The higher the density, the more benefits you are receiving from that food. In my recovery process, I identified 31 key nutrients our bodies and brains need and then researched which agriculturally available foods are good sources of those nutrients. In The Wahls Protocol, there is a complete nutrient density analysis of a week's worth of eating the Wahls™ Diet. We have shown that the Wahls™ Diet provides two to eight times the RDA of these 31 key brain nutrients, depending on the nutrient.
The Wahls Protocol is a comprehensive resource of my research and experience, and you can pre-order it today from Barnes and Noble or Amazon. To learn more about the Wahls™ Diet plans or me, visit www.terrywahls.com and www.thewahlsprotocol.com and sign up for our newsletter. If you want to start taking your life back today, visit the community resource pages and find out how to start eating and living for a healthier brain immediately.
Comparison of nutrients (as measured by % RDA) provided by Wahls™ Diet vs. U.S. Diet
Wahls™ Diet is based upon one week of menus presented in The Wahls Protocol.

US diet is based upon average nutrient intake from food for females 50 to 59 years; source:  What We Eat in America, NHANES 2009-2010
http://www.ars.usda.gov/SP2UserFiles/Place/12355000/pdf/0910/Table_1_NIN_GEN_09.pdf
accessed 5/25/13