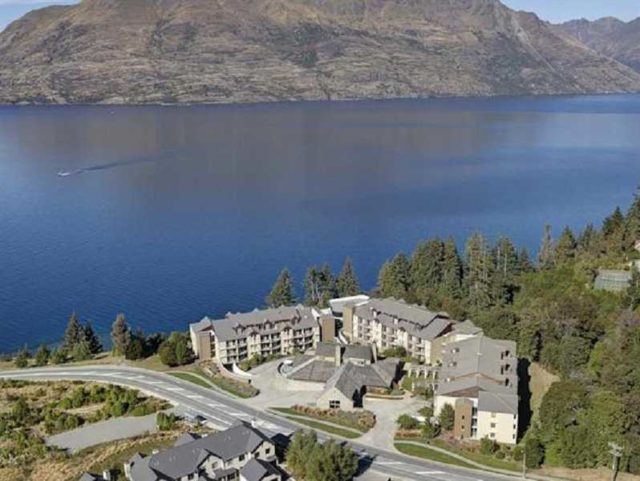 There is a growing community of health professionals and advocates of paleo or ancestral eating and lifestyle in New Zealand.
The Ancestral Health Society of New Zealand has 2 Conferences this year, a one day event in March in Wellington and a 3 day International Event in Queenstown – one of the most beautiful places on the planet – start planning your trip down-under now!
AHSNZ Conference March 28th Wellington:
The theme of the conference is "Surviving the Urban Jungle"

More information here. To book your ticket go here. It is only $69.00 and lunch is included.
CONFERENCE PROGRAMME:
Survival of the Fittest: Lessons from the Christchurch Earthquakes
Jamie Scott, Health Researcher, Synergy Health, Christchurch
Whakapapa or fatness? Assessing physical health and performance with measures that matter
Dr Isaac Warbrick, PhD, Auckland University of Technology, Auckland
Our love affair with speed: Why it really isn't sexy
Lulu Loya Wu, Health Coach, Wellington
Fertility vs Famine – A delicate balance of survival
Kate Callaghan, Nutritionist, Wanaka
Surviving modernity's 'fadism': Exploring the ethics of ancestral health
Andrew Dickson, PhD, Massey University, Palmerston North
Weight loss: The pot of gold at the end of the rainbow
Dr Anastasia Boulais, Medical Practitioner, Christchurch
ANCESTRAL MOVEMENT WORKSHOP
Max Bell, Shelley Bell, Jason Young
AHS New Zealand first international symposium
This will be held on the shores of the stunning Lake Wakatipu, Queenstown, New Zealand from October 23rd – 25th, 2015.
Many international speakers and guests will be at this first international conference,  including Dallas and Melissa Hartwig, Dr Tim Gerstmar, Dr Emily Deans, Stephanie Gaudreau, and Diana Rodgers, all from the USA.
Many other great speakers from New Zealand, USA, and Australia will be announced over the coming months. (Keep an eye on the AHSNZ website for updates)
The AHSNZ has been fortunate to secure one of the most stunning venues possible for such a conference – the award-winning Icon Room at the Heritage Queenstown, as well as special conference rates and dining menus for those delegates who choose to stay on site.
Paleo friendly restaurants and food.
With the growing popularity of paleo food in New Zealand comes an exciting array of eateries that provide food and treats.
Here are some lists that feature paleo friendly cafes:
Pinterest, Paleo eateries in New Zealand: https://www.pinterest.com/tastypaleo/paleo-eateries-in-nz/
Paleo: http://www.yelp.co.nz/list/best-paleo-friendly-cafes-and-restaurants-milford
Clean eats list: http://www.nzherald.co.nz/viva-magazine/news/article.cfm?c_id=533&objectid=11376797
Sarah Wilson's guide to Auckland: http://www.sarahwilson.com/2014/03/the-healthy-foodies-guide-to-auckland/
Paleo Food to go
A number of businesses now make paleo meals, frozen or fresh that you can take home and reheat:
Wilder and Hunt – Frozen meals : http://wilderandhunt.co.nz/meals-6/
Fit me in: https://www.facebook.com/pages/Fit-Me-In/118756801636315
Feed Me: http://www.feed-me.co.nz/
That Good: http://www.thatgood.co.nz/collections/frontpage
Gingerbirds, Mt Eden: http://gingerbirds.co.nz/take-home
Primal Kitchen (includes occasional dairy): http://primalkitchen.co.nz/
Note: I am not listing the plethora of paleo treats* or breakfasts made of dried nuts and fruit available – just real whole food meals (i.e. protein, veggies, fruit and whole food fats) – so if you have discovered more whole meal paleo food places – please let me know and I'll add them in.
*I am not against paleo treats – but they are just that – treats, not a replacement for real food. And there are many awesome eateries selling treats that are just delicious and gluten, dairy and soy free. Read my post on the subject. Are paleo muffins and treats really paleo? 
Paleo Nutrition Seminars
I have two seminars coming up – In Auckland on the 24th February at the Grey Lynn Community Centre, 6.30 – 9.15pm
Auckland Seminar: more information here, book here via PayPal. or contact me directly to book a place
juliannetaylor@xtra.co.nz
In Wanganui at CrossFit Wanganui on the 22nd February. 10am – 1pm – register here via PayPal. Just $45.00
Paleo Zone Guidebook
I've combined paleo principles with zone balance all in one guidebook, you can now donate (use button at right) and I'll email you a PDF. It has meal plans, Zone Block guide for paleo foods and lots of general nutrition info.
Whenever I get off track with my eating and my waist starts to increase, or I'm just not feeling energised – I always go back to Zone meal balance – why? Because it works for me – I get the right amount of protein for my body size and exercise levels, balance each meal with healthy fruit and veg carbs and good fats. I always feel great, have good energy, with great mental focus. If weight has crept on – it is a sure fire way for me to lose the excess without hunger.