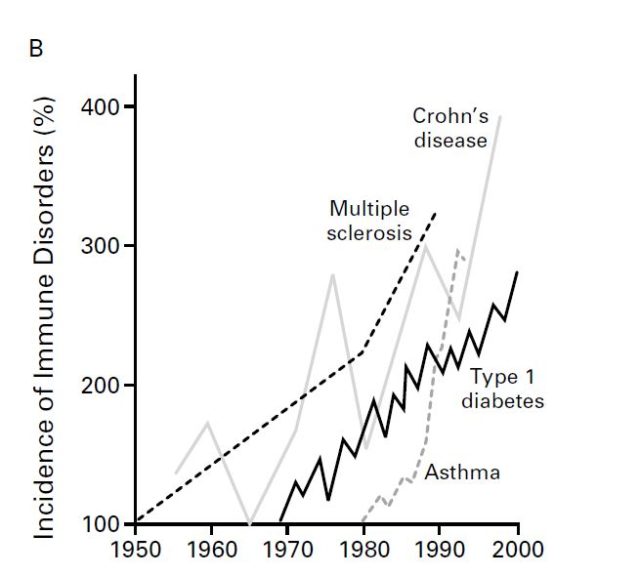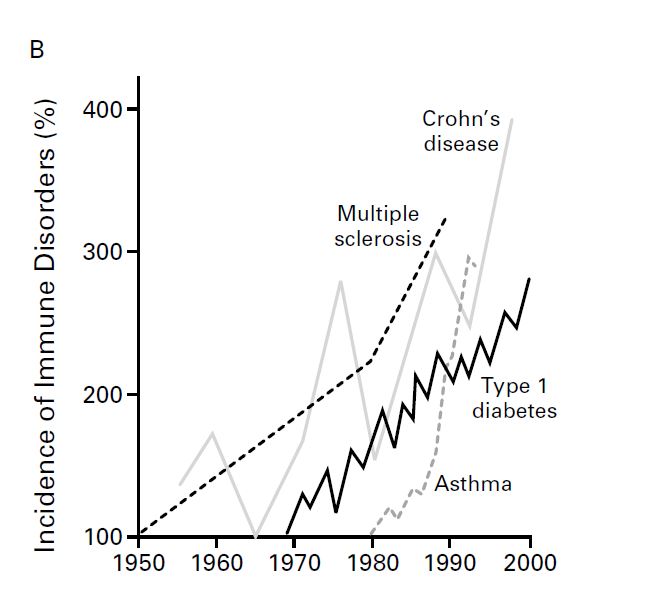 I have two seminars coming up – In Auckland on the 24th February at the Grey Lynn Community Centre, 6.30 – 9.15pm, and Wanganui CrossFit 22nd Feb, 10.00am – 1.00pm
Cost $45.00 which includes paleo Guidebook.
Auckland Seminar: more information here, book here via PayPal. or contact me directly to book a place
juliannetaylor@xtra.co.nz
In Wanganui at CrossFit Wanganui on the 22nd February. 10am – 1pm – register here via PayPal.
Go to CrossFit Wanganui Facebook page and confirm your attendance
Here is the outline of the 3 hour Paleo Seminar:
Take a look at this graph – it shows the rise in several diseases over the last 70 years. Why is this? This seminar looks at likely factors and how we can reverse them to improve our health.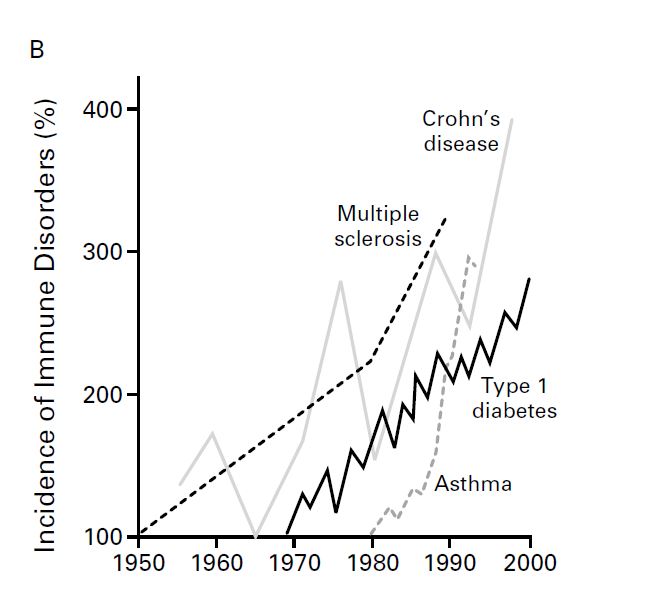 What major ways has our diet and lifestyle changed to make a "perfect storm" of factors currently causing ill health, chronic disease and obesity?
The consequences of eating todays food: Dysregulated appetite and overeating, nutrient deficiencies, gut inflammation, leaky gut and auto-immune disease, metabolic syndrome,  inflammation and diseases of aging, fatigue and poor athletic performance.
I explain how and why modern foods cause these problems:
How certain foods like gluten, processed foods and other lifestyle factors affect our digestive system and health, causing leaky gut and auto-immune consequences
Does everyone need to follow a paleo diet? Do I need to stay gluten free?
I compare the effects on hormones, hunger and blood sugar of a balanced paleo meal compared to a modern high carb grain meal, and show how a modern meal causes overeating
Fats: which fats cause harm and inflammation, which are healthy and which ones to we need more of?
Carbohydrates – how much do you need? Do carbs kill? Is sugar toxic? Are diet drinks okay? What about honey?
Protein – getting what you need for health and appetite control. How much is too much? Best choices and why
Understanding the drives of our stone-age brain, and why today's modern food and environment will constantly sabotage your efforts.
How much carbohydrate, protein and fat should YOU eat?
A Guide to portion size for you, and what your meals should look like
What foods to eat to get a high nutrient diet, what are the healthiest fats, carbs and protein?
Common paleo eating mistakes – why your paleo diet may be unhealthy and stopping weight lost
Recommended supplements or food high in those nutrients
Pre and post workout meals
Lifestyle factors: sun, sleep, and exercise, why they matter – a lot
Setting up your environment for success
Praise for Julianne's Paleo Seminar
"Just wanted to tell you how much I appreciated the seminar last night. Your information was very well presented and I thought you covered quite a bit of material in such a short time. Very insightful! Thanks again, Karine "
"Excellent. A very informative and well presented seminar. The Paleo Diet Guide handout is much appreciated. Thanks Julianne." Kathryn
"Really well worth going to one of Julianne's seminar's. Very Informative and well presented. I learnt a lot. Thank you Julianne.
I highly recommend" David
"Absolutely brilliant, informative and helpful. A++" Sarah
"This was great! Thanks for organising the seminar. Quite a few things were eye-opening and I'll be applying them to my take on Paleo

" James
"Fabulous. Tonnes of info, and also all those little questions that been getting me thinking have now been answered..great seminar, thx for organising, and thx to Julianne" Karen
Hope to see you at the seminar 🙂