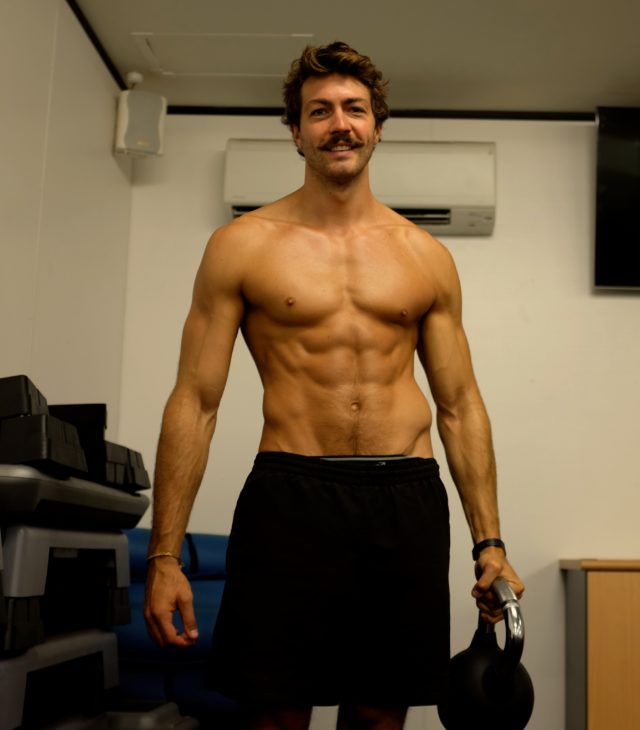 Recently I had the pleasure of chatting with Arthur (Art) Green and his business partner Ryan Kamins from Clean Paleo about their paleo diet and lifestyle.
Art, Ryan and Mitchell McClenaghan (NZ Cricketer)  started their company Clean Paleo to provide foods that complemented a paleo diet, and made breakfast and snacks easier. All 3 follow a paleo diet, and are passionate about it due to the positive  health impacts they each experienced.
Art kindly agreed to share with us what his diet and lifestyle looks like. So folks – this is what Art eats and how he exercises to keep in great shape.
"Below is a snapshot of a very typical day in my life:
I guess you could argue that my day starts the night before when I prepare my food for the next day…
Night before – make protein smoothie and green smoothie and refrigerate.
5:30am – wake up
6am – Attend a session at Ludus Magnus Gym (more of a functional fitness playground than a gym)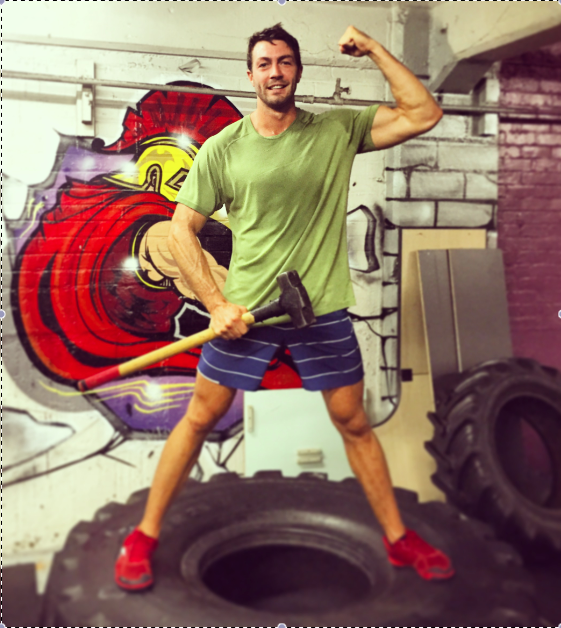 8am – drink a protein super smoothie, consisting of:
Almond milk or normal milk
An egg
Ice
A banana
CleanPaleo vanilla protein powder
Raw cacao
Cacao super food powder
Macca powder
A medjool date
8:30am – start work and have a coffee
10:30 – drink half of my green smoothie, consisting of:
Water
Banana
Kiwifruit
Kale
Green super food powder
12:30pm – Eat a big chicken salad with lots of goodies like avocado, capsicum, sometimes bacon.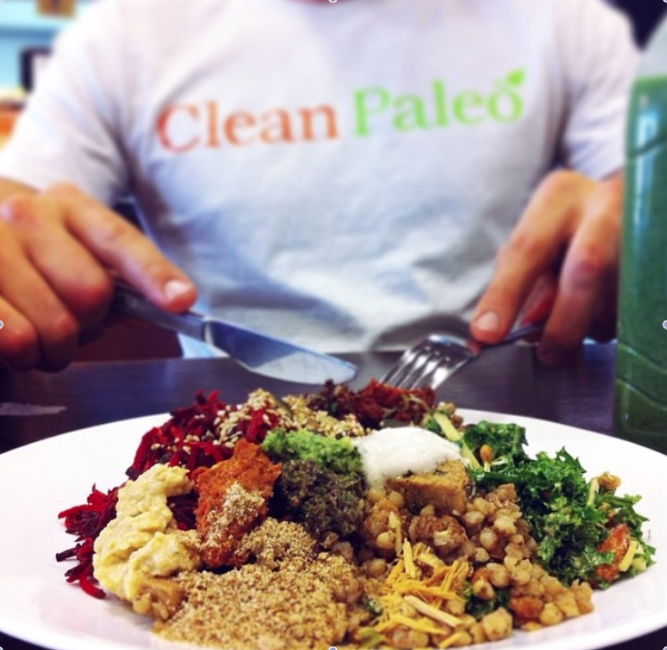 3pm – drink the rest of my green smoothie
4pm – finish work
6pm – play tennis or touch rugby
8pm – cook dinner – I think my favourite meal to cook at the moment is a zucchini fettuccine with a tomato sauce, chicken and chorizo.
My goal every night is to be asleep before 10pm
Working in a food production environment means that I always have delicious food on hand, so throughout the day I might snack on CleanPaleo breakfast blends, almonds and CleanPaleo Biltong.
Also, five tips, or things that are important to me:
1) Prioritise your health – Your health (mental and physical) should be the most important thing to you. So make time to be healthy.
2) Plan and prepare – Have a plan with your exercise and food. . .prepare or think about your food the day in advance. Plan the week in advance for exercise/fitness and fun.
3) Cook – Cook your own food. You will know what your putting into your body.  Cooking is therapeutic.
4) Lift – There is more than just cardio. High Intensity Training (H.I.T) workouts are a great way to tone, strengthen and hit your cardio in a short amount of time.
5) Balance – Life is about balance between work, exercise and fun."
Thanks Art!
Paleo diet guide, Paleo seminars in New Zealand, Consultations, International Ancestral Health conference
If you would like a copy of my Paleo diet guide – contact me Julianne (juliannetaylor@xtra.co.nz) or donate at right and I'll send you a 60 page PDF
The next paleo seminar in Auckland is on the 15th May at CrossFit 119 in Avondale. More info here, book by PayPal or contact me directly to make a direct deposit and book a place.
I also travel out of Auckland to present nutrition and paleo seminars.
Consultations: If you need one-on-one help to follow a paleo diet – more information here. Paleo nutrition consultations
I am also a founding member of the New Zealand Ancestral Health Society, and if you are interested in the wider area of Ancestral health (diet, lifestyle, community, exercise, our land and animals) you simply must not miss the conference in October – it has a fantastic line-up of international speakers. Ancestral Health Symposium speakers