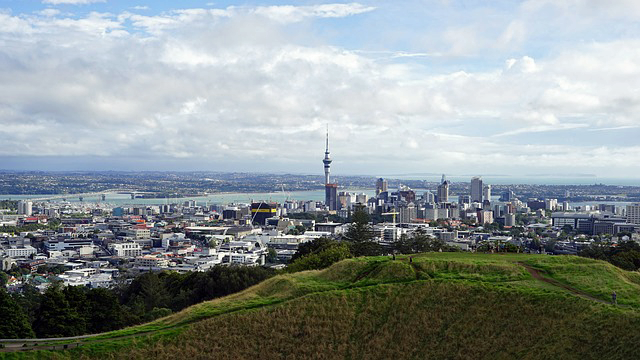 New Paleo and Beyond seminar scheduled.

I've been researching and updating this seminar – did you know most of our health problems have escalated in just the last 50 years?
Obesity, type 2 diabetes, auto-immune disease, inflammatory gut diseases and IBS.
What I do in my latest seminar is look at everything that has changed in the last 50 years, as well as the switch from hunter-gatherer to agriculture (classic paleo).
There are multiple factors that have changed. It is a holistic approach – and not just about diet.
I will also introduce you to the latest research on how your genes affect your weight and your health and what you can do to switch off genes that are having a negative effect on health and fat loss.
I like to think of this as a 'perfect storm' of factors which all collide to create bad health and obesity.
I'll go through each of these factors and what you can do to reverse them.
I will also go through what to eat to get a high nutrient diet, how much to eat, and the science behind appetite control through the effect on hormones sent out at each meal.
Also – I'll clear up all those paleo confusions – coconut oil and saturated fat- good or bad? Low carb or not? Supplements – what should you take?
Paleo and Beyond Nutrition seminar:
Grey Lynn Community Centre
510 Richmond Rd
17th July 2016
1.00pm to 3.45
$45.00 (includes 60-page booklet of info and meal ideas)
Contact me to book a place to go to my blog and book through PayPal.
juliannetaylor@xtra.co.nz
021 680703
This seminar covers the theory and science of the paleo diet and the latest research in diet for fat loss and health. I will show you how to customise your own diet to suit your body size, weight goals and activity levels.
Contact me directly to book a place – the cost is $45.00 – includes 60 page Paleo Nutrition guidebook
Praise for the paleo seminar
"Just wanted to tell you how much I appreciated the seminar last night. Your information was very well presented and I thought you covered quite a bit of material in such a short time. Very insightful! Thanks again, Karine "
"Excellent. A very informative and well-presented seminar. The Paleo Diet Guide handout is much appreciated. Thanks Julianne." Kathryn
"Really well worth going to one of Julianne's seminars. Very Informative and well presented. I learned a lot. Thank you Julianne. I highly recommend" David
"Absolutely brilliant, informative and helpful. A++" Sarah
"This was great! Thanks for organising the seminar. Quite a few things were eye-opening and I'll be applying them to my take on Paleo " James
"Fabulous. Tonnes of info, and also all those little questions that been getting me thinking have now been answered..great seminar, thx for organising, and thx to Julianne" Karen
Content covers:
Food science – carbohydrates, protein and fat, how they affect hormones controlling appetite, weight gain and weight loss
The changes in our environment and diet – how these are causing the explosion in auto-immune disease, obesity and inflammation
What science says about which is the healthiest food to eat
How to customise your diet for your body size, weight loss goals and health
How your gut works and what foods and lifestyle does to damage or heal
What else can you do to improve your health – sleep, gut microbiome, stress
Also – I'll clear up all those paleo confusions – coconut oil and saturated fat, low carb or not etc.