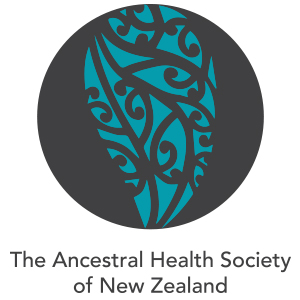 One of my passions is studying health and wellbeing from an evolutionary perspective. I believe that we have much to learn by looking to our past – to 'wild' humans if you like, and the diet and lifestyle we evolved on. By looking to our past as well as current nutrition science, we can best design our lives and diet to give us maximum 'health span', that is long life of wellness and productivity, not just a long life.
I'm one of the organisers of events delivered by the Ancestral Health Society of New Zealand.
We invite you to come to one of our inspiring and informative upcoming events
Auckland Sunday 6th August
Wellington Saturday 19th August
Queenstown, International event 19-22 October
Humans are suffering chronic diseases now more than any other time in history. There is a dramatic rise in inflammatory, gut, autoimmune disease, mental health and metabolic conditions. We are living longer, but sicker and weaker.
The primary reason is the huge mismatch between the lifestyle that humans evolved on and how we actually live.
Three events are coming up with speakers who have a passion for humans living their healthiest.
---
Auckland 6th August 9.00am to 1.00pm in GreyLynn.
Inflammation, nutrient defiency and bone health
Dr Mikki Williden, Julianne Taylor and Matthew Stewart will address how today's mismatch triggers inflammation (at the heart of many modern diseases) and nutrient deficiencies, and its impact on our mental and physical health (including our mood, our muscle and skeletal health, and our ability to maintain daily function).
See below for an outline of talks and presenters.
Book your place here  http://ancestralhealthnz.org/event/auckland/
---
Wellington 19th August 1:00 pm – 4:00 pm
A Few Blokes, A Bar, and Better Health
There's a mismatch between human physiology and 21st-century fast-paced living and it's hurting the mental and physical health of Kiwi men.
Our Wellington region AHSNZ team members as they talk about their perspectives on stress and wellbeing, specifically in relation to the health and wellbeing of Kiwi men.  Academic, personal, and clinical perspectives will be shared with practical solutions offered.
Stick around after the talks for a happy/unhappy hour and have a yarn with the team.
$45.00 For speaker information and booking http://ancestralhealthnz.org/event/wellington/
---
Queenstown 19th – 22nd  October
Our International 3 day Event
This event has received endorsement for 17 CME credits from the Royal New Zealand College of General Practitioners, and for 15 CPD credits from the New Zealand Register of Exercise Professionals.
With speakers coming from Europe, UK, USA, Canada, and Australia, as well as plenty of home-grown New Zealand talent, this a truly international event.  Our presenters will cover a range of topics, including nutrition, medicine, psychology, movement and physical activity, including theory, and in some cases, practical application, discussing the evolutionary origins of disease, modern biological mismatches, and how the knowledge of the past might inform us on both the problems of present, and those of the future.
For the speakers topics and registration http://ancestralhealthnz.org/event/symposium-2017/
_____________________________________________________________________________________________________________________
Auckland 6th August 9.00am to 1.00pm in GreyLynn. Book here

Talks and speakers: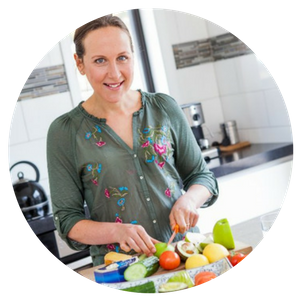 Skin Deep: Are We Being Blinded by Body Size?
~ Mikki Williden
Recent reports suggest the overweight and obesity rates in children are levelling off, yet other important health indicators (nutrient status, dental health, allergies and mental health) suggest that the health of our younger population continues to decline. Mikki will discuss the pitfalls of using body size as the main measure of health, and implications this may have on long term health.
Dr Mikki Williden, PhD, is a registered nutritionist with postgraduate degrees in nutrition and public health, and a physical education degree. She has a private nutrition clinic, an online nutrition coaching business and is a regular contributor to Bite Magazine in the NZ Herald, writes for Kiwi Trail Magazine and is a Research Associate at AUT University, Auckland. In her downtime, she loves to run, on both roads and trails, drink coffee, listen to music and potter in the kitchen.
______________________________________________________________________________________________________________________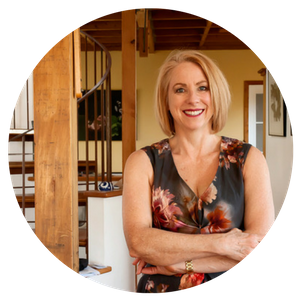 Inflammation: Fanning the Flames or Quenching the Fire?
~ Julianne Taylor
Inflammation is a byproduct of our modern lifestyles and contributes to many of the 'diseases of civilisation'. How does our modern way of living cause inflammation, not just what the food we eat, but lifestyle and environment? What are practical proven ways to reduce inflammation and increase our body's anti-inflammatory protective factors?
Julianne Taylor is a registered nurse and nutritionist, whose passion for nutrition started when a dietary change to an ancestral model reduced a host of niggling health problems, including eliminating auto-immune joint inflammation. This inspired a post graduate qualitative research project investigating the use of a paleo diet by people with rheumatoid arthritis.   Julianne has also been the sole researcher for two prime time television documentaries, most recently 3 x 1 hour series presented by Simon Gault called "Why Are We Fat?" investigating the obesity epidemic. Julianne is currently challenging herself with powerlifting.
________________________________________________________________________________________________________________________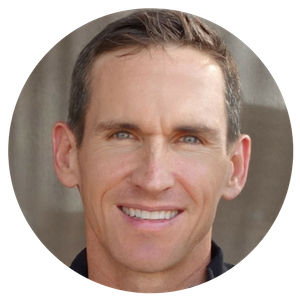 Building Better Bones from the Ground Up
~ Matthew Stewart
Bone fragility and osteoporosis rates are increasing, with hip fractures in the elderly a major cause of morbidity and associated health care costs.  Bone fragility can be viewed from the mismatch hypothesis; modern agricultural practices, food processing and eating patterns, environmental changes and increasingly sedentary lifestyles are mismatched with the evolutionary pressures that shaped the human musculoskeletal system.
Matthew will discuss what we can we do to close the gap between our health span and life span including looking after our bones.
Matthew Stewart is a registered osteopath in private practice in Mt Eden with post-graduate qualifications in higher education. Matthew has worked as a clinician and educator in the health field for 20 years in New Zealand, Australia, the UK, and the USA. His interest is focused on the effect of movement, lifestyle and nutrition on the physiology and function of the connective tissues of the body, In his spare time, Matthew loves to run, lift heavy things, and attempt to turn a patch of kikuyu covered clay into a productive garden.
August 6th. 9am – 1pm