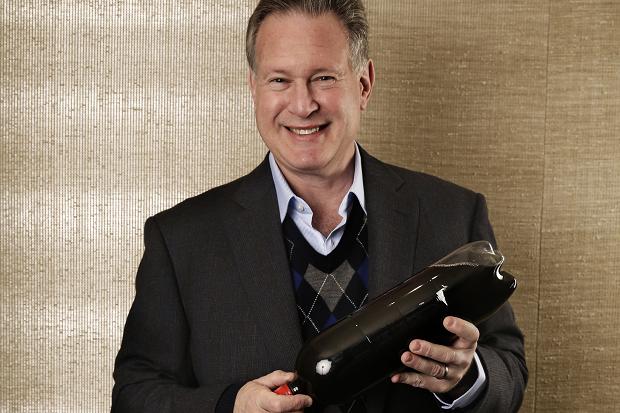 There are two symposiums taking place in Auckland that are not to be missed, high profile speakers Dr Lustig (whose fructose lecture on Youtube went viral) and Dr Johnson will be speaking, as well a a number lof local research scientists.
The "FIZZ" symposium takes place on the 19th and 20th February, and the "The Why and How of Low Carb Eating" on the 21st February
A first of its kind – the Sugary Drink Free Pacific by 2030? symposium will be held in Auckland, New Zealand on 19th-20th February, 2014. This symposium is hosted by leading New Zealand Universities – the University of Auckland and the University of Otago as well as FIZZ. Prominent US academics that have looked particularly a sugar and SSB impact on health – Professor Richard Johnson and Professor Robert Lustig will be keynote speakers at this meeting.
AUCKLAND, 19-20 February, 2014, Medical School, 85 Park Road, Grafton, Auckland, New Zealand
1 – Wednesday 19th Feb
8:45am
Registration
9:30am
Pōwhiri
10:00am
Introduction: Dr Gerhard Sundborn
Welcome & Opening: Professor Papaarangi Reid, Tumuaki-Deputy Dean Māori and HoD Te Kupenga Hauora Māori University of Auckland.
10:10am
Keynote: Professor Richard Johnson
The origins of obesity and fattening of man
11:00am
Professor Tony Merriman
Sugary drinks and genes
11:20am
Keynote: Dr Viliami Tangi
SSBs role in preventing NCDs in Tonga
11:40am
Dr Rob Beaglehole
SSBs and Dental caries
12:00pm
Lunch
1:00pm
Keynote: Dr Colin Tukuitonga
Pacific region: SSB production, trade & consumption
1:20pm
Keynote: Professor Robert Lustig
Sugar the Bitter Truth
2:00pm
Dr Simon Thornley
Sugar Addiction – evidence and relevance
2:20pm
Afternoon Tea
2:50pm
Dr Lisa Te Morenga
SSB consumption patterns in NZ
3:10pm
Keynote: Professor Richard Johnson
Sugars role in driving obesity and fatty liver
3:50pm
Dr Kieron Rooney
Sugar and Cancer
4:10pm
Summary & Close
6:30pm
SYMPOSIUM DINNER – Fale Pasifika, 20 Wynyard St.
7:30pm
Dinner Served
DAY 2 – Thursday 20th Feb
9:00am
Welcome, opening remarks
9:05am
Keynote: Professor Boyd Swinburn
A global and policy view on addressing SSBs
9:25am
Dr Rob McNeil
An industry initiative to reduce SSB intake
9:45am
Keynote: Dr Mike Rayner
Addressing SSBs by taxation
10:15am
Morning Tea
10:45am
Keynote: Professor Robert Lustig
Interventions to reduce SSB consumption
11:25am
Dr Wendy Snowdon
SSBs in Pacific Islands: Problems & Solutions
11:45am
Professor Cliona Ni Mhurchu
Evidence for policy to reduce SSB consumption
12:05pm
Jenny Rankin and Team
12:20pm
LUNCH
1:20pm
Keynote: Damon Gameau
That sugar Film
1:50pm
Tony Falkenstein
Reducing obesity in NZ – 'soft-drink tax'
2:05pm
Dr Robyn Toomath
Lessons learned from advocacy experience
2:20pm
Sarah Wilson
Recruiting media to mobilise public support
2:35pm
Dr Gerhard Sundborn
An endgame to SSBs in NZ by 2025?
2:50pm
Afternoon Tea
3:20pm
Panel Discussion: Prof Robert Beaglehole, Prof Jim Mann, Kevin Hague, Herenie Marshall, Paul Fitzgerald, Helen Latu
4.00pm
Policy Brief
4:10pm
Summary and close
---
"The Why and How of Low Carb Eating."
After the success of several low carb meetings held throughout Australia, a New Zealand seminar is planned, adjoining the two day FIZZ sugar conference (www.fizz.org.nz).It will be held at the Auckland War Memorial Museum, Domain Drive, Grafton, Auckland on Friday the 21st of February 2014. Morning and afternoon tea will be provided but not lunch. A cafe is available in the auditorium and other food outlets are a short walk away.
Provisional Program
9am Introduction Dr Simon Thornley
9:10 The Fat Switch Prof Richard Johnston
9:40 Low Carb as a Genuine Public Health Approach Prof Grant Schofield
10:10 I Quit Sugar Sarah Wilson
Morning Tea (provided): 10:30 to 11am

11am All Diabetics should follow a LCHF (ketogenic) Diet." Dr Troy Stapleton
11:15 The Science behind Low Carb High Fat Nutrition Dr Kieron Rooney 
11:30 The Flawed Science of Nutrition – Convenience, Politics and Dollars Dr Gary Fettke 
11:45 Cholesterol vs Fat vs Sugar A/Prof Ken Sikaris  
12pm The Story of Insulin and its Importance as a Biomarker  Catherine Crofts
12:15 Carbohydrate Addiction: Why does it Matter? Dr Simon Thornley
Lunch (Not provided) 12:30 to 1:30pm.

1:30 Are the Diseases of Civilization Caused by Inflammation and is LCHF the Cure? Dr Zee Arain
1:45 High Carb Addiction, Low Whole Food Disaster."  Dr Anne-TheaMcGill 
2pm Why I use Low Carb Techniques"  Cliff Harvey
2:15 Title to be advised Dr Caryn Zinn
Afternoon Tea (Provided): 2:30 to 2:45pm

2:45 So What Should We Eat Then?  Dr Rod Tayler
3pm to 3:30pm Panel discussion: What do the speakers actually eat? What are the implications for public health?
Finish: 3:30pm