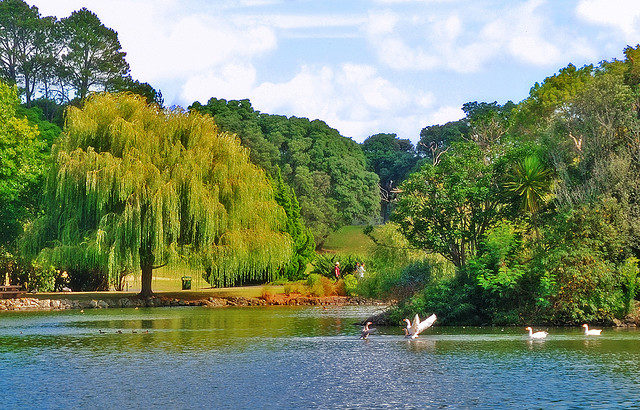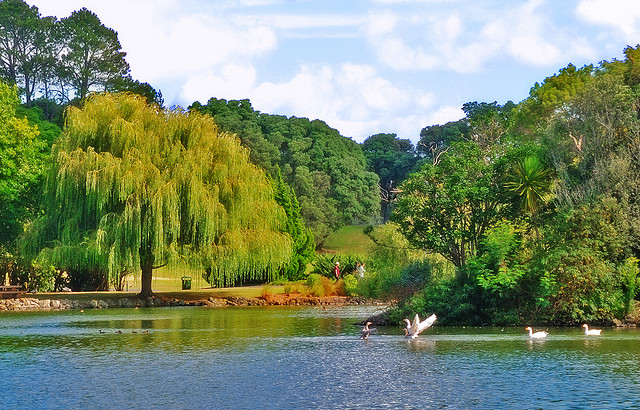 It's not every day that a perfect stranger says "Wow you are AMAZING!"
But it did happen today in the park. I go to my park (Western Springs Park in Grey Lynn) next door and do sprints 2 – 3 times a week. The weather is simply stunning in Auckland today, so I couldn't not take the opportunity. I also took hubby's heart rate monitor. Exercise is not my strong suit, but I feel so much better having done it.
My heart rate – walking around started off at about 80 (after an espresso too I might add). I was curious to see what the sprints would do. I jogged down the hill. Heart rate about 130. Walked a bit – back down to 110. Sprinted for 30 seconds approximately. Of course when I'm running flat-out I don't read the monitor – so as soon as I stopped – it was 230 – but a nano second later it was 187. Hmm, not sure what this means, but anyway I slowed down to a walk – and it dropped to 120 – 130 or so within a couple of minutes, but this time I felt ready for my next sprint.  I continued this 2 times round the lake, it is about 1 kilometer in diameter, I did 6 sprints I think – forgot to count. It was after one of these sprints that 2 women walking the other way made the 'you are amazing' comment. Better than my 16yo son's "You look like you are running from a rapist" comment.
Both comments lead me to believe I look like I am running fast – although this is probably a sad indictment on society – as I am not a fast runner – I take nearly 20 seconds to run 100 metres. Also – to see a middle-aged women running her little socks off is probably somewhat unusual. Not that I care.
The other interesting side effect of sprinting on a regular basis is that I find myself frequently breaking into a run; between my car and the supermarket doors, between checking the post and running to the butcher.
I saw a kid down at the park today – stopping to look at the baby swans then running to catch up to his parents. I felt just like that, running makes me feel young – the way I felt when I was a kid.
So run, it's good for you – and it turns the clock back emotionally and physically.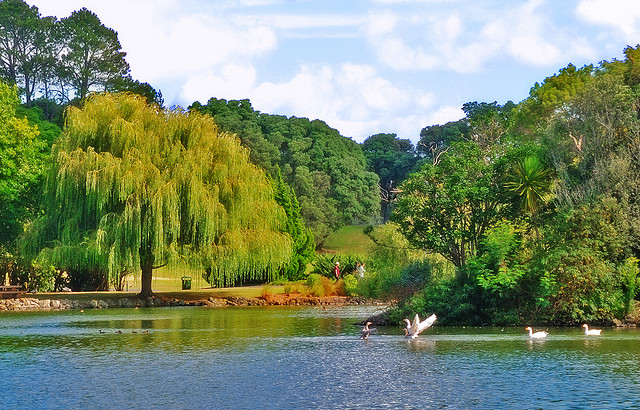 Western Springs Park, Grey Lynn, Auckland. The park I live next to and sprint around.