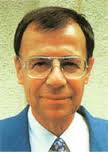 Auto-immune diseases. I have one – Hashimotos (or two , possibly mild lupus as well), my mother has one – lupus, with small airways disease,  my great great grandmother had severe lupus. The lupus rash on her face became so damaged by the harsh New Zealand sun her nose virtually rotted away.
My mother's lupus / small airways disease responded to the paleo diet, as did mine – my joint swelling has gone – completely.
So as you might imagine, the affect of paleo eating on auto-immune disease is something of a personal interest. I came across this video today, outlining studies done by a French doctor who trialled a raw / lightly cooked paleo diet with numerous patients that had auto-immune, inflammatory and bowel diseases and documented their results. I can't figure out why this hasn't got more publicity, but here it is:
[youtube=http://www.youtube.com/watch?v=BVn-jmCi4zI]
Here's a quick overview of points in the video:
This is the only study known (at the date of this video) where the effect of the paleo diet was trialled in people with autoimmune and inflammatory diseases. It was done in France by a doctor who took it upon himself to test the paleo or ancestral diet on his patients. His point of view is that autoimmune disease is caused by unnatural foods in the diet.
In his trials with patients he defined success as a 50% reduction in symptoms.  Following is the disease, number of patients trialling the diet, success rate. (Note, a weakness in the study is that these results are observational, also I'm not exactly sure how the 50% reduction in symptoms was worked out)
Rheumatoid arthritis: 200, 80%
Lupus: 13, 100%
Multiple Sclerosis: 33, 97%
Fibromyalgia: 41, 97%
Osteoporosis: 20, 50% no further progress in disease
Gout: 2, 100%
Migraine: 40, 85%
Depression: 16, 93%
Overweight: 100, 80%
IBS: 220, 98%
Crohns: 40, 100%
Acne: 40, 100%
Eczema: 11, 100%
Psoriasis: 53, 77%
Hayfever: 35, 100%
Asthma: 51, 96%
Chronic Fatigue Syndrome: 11, 85%
(Results tables in French:Résultats du régime dans les maladies auto-immunes, (immune diseases)  Diseases of Elimination, and Inflammatory diseases)
I spent a little time looking for information on the French Doctor. His name is Dr. Jean Seignalet. He has authored over 200 publications in major medical journals in English and French medical mainly related to chemistry and biology. He worked as immunologist at the hospital Saint-Eloi (Immunology Laboratory) in Montpellier (France) and was a professor at the University of that city. In 1988 he began research on the mechanism of diseases and treated them with diet. He wrote a book The Diet or Third Medicine
I found this blog (in English) devoted to his dietary principles http://seignaletdiet.wordpress.com/diet-basis/
From the blog's home page (translation by the author):
JEAN SEIGNALET sets his proposal of diet following a basic idea: some modern foods are modified from "ancestral" ones, whereas our digestive system has not modified. This modification of the food is given by the genetic mutation caused by agriculture, in the case of some cereals, or by cooking at high temperatures, that modifies the protein structure. Thus, the proteins we eat may not be digested completely, altering the balance of the intestinal flora and passing from a fermentation flora (physiologic) to a putrefaction flora (non physiologic). This alteration of the flora and of the intestinal content creates toxins that are absorbed and disturb the body balance. This alteration may be given by the elimination of the excess of toxins, in the case of the elimination diseases, by the accumulation of this excess of toxins, in the accumulation diseases, or by the stimulation of the immune system by strange proteins, in the case of the autoimmune diseases. The philosophy of the diet involves eating non-modified foods, that are completely assimilable.
(Leaky gut / dysbiosis / toxic / neolithic food connection to disease)
Another article from http://www.passeportsante.net outlines the basic principles of the diet:
The outline
To treat many diseases, Dr. Seignalet advocates a return to traditional diet that has prevailed for millions of years. According to him, the enzymes in the human body can not digest many foods from agriculture – which, remember, only dates back 10 000 years. Modern agriculture disturbs the natural process of plant growth by injections of artificial elements, such as chemical fertilizers, he says. He even suggested that certain types of food preparation would be harmful.
To qualify the food that he advocates, Dr. Seignalet uses three terms: hypotoxic (that is to say little or no toxicity), ancestral or original. His plan would, according to him, beneficial against three disease categories:
autoimmune diseases ( rheumatoid arthritis , ankylosing spondylitis, psoriatic arthritis, lupus erythematosus, scleroderma, multiple sclerosis, celiac disease, etc.).
Diseases related to "clogging cell ( cancer , acne , fibromyalgia , arthritis , migraine , bipolar disorder, depression, nervous type 2 diabetes , spasms, etc.).
disease elimination ( psoriasis , hives, chronic bronchitis , asthma , colitis, etc.)..
The six main principles of the regime Seignalet
1 Exclude animal milks (cow, goat, sheep) and their derivatives (butter, cheese, cream, yogurt, ice cream) and all products containing among other ingredients of milk powder.Seignalet sees several reasons why milk is not suitable for adults: its primary function is to feed a baby animal in a few months, its proteins are allergens and its calcium content is too high. Il contient en outre beaucoup d'hormones. It also contains many hormones. Also, he says, many adults no longer produce lactase, the enzyme that breaks down lactose (carbohydrate in milk).
2. Exclude grain "modern": wheat, corn, rye, barley, oats, kamut and spelt.  These are cereals containing gluten – except corn – and whose current forms were obtained by selection, transplanting, hybridization or genetic modification. Dr. Seignalet call them "grains mutated".He recommends avoiding these grains and all foods derived from them (bread, pasta, pizza, cakes) because they are difficult to digest. Cereals containing gluten could cause some people intolerances and autoimmune reactions such as celiac disease.  In his view, only the rice, the buckwheat , the sesame and quinoa would be acceptable.
3. Exclude products cooked to a temperature above 110 ° C. Dr. Seignalet advises consuming mostly raw foods, or if necessary, to cook at a temperature below 110 ° C to minimize the distortion caused by the nutrient heat – including vitamins, omega-3 and the most antioxidants.  At higher temperatures, chemical compounds that are not necessarily absorbed by the body may appear, he said. Suggested cooking methods: braising or steaming.  Especially avoid cooking in microwave oven that produces an extreme thermal motion.
4. Exclude oil extracted hot or cooked. According to Dr. Seignalet, industrial processes of manufacturing of oils and margarines – solvents, refining, bleaching, deodorization – are likely to distort them. It proposes to replace butter, margarine and refined oils with oil, virgin olive oil, canola oil and walnut oil, hazelnut oil from organic farming. He also consults regularly eat fish from cold seas for their fatty acid intake of omega-3 (EPA and DHA).
5. Consuming organic foods. Seignalet Dr. recommends focus on certified organic food to take advantage of their nutritional quality and to limit the potential risks associated with pesticides.
6. Taking extra vitamins and minerals. The nutrient needs of an individual patient are higher than those of a healthy individual, and food can not provide. Supplements of vitamins, minerals and trace elements are part of the nutritional program Dr. Seignalet. The latter also recommends daily consumption of lactic bacteria which have a beneficial effect on intestinal flora.
Plan Summary
This information is from the book The Power or third medicine Dr. Seignalet. To access the complete diet, recipes and menus, see the complete work.
Foods allowed
Raw meats, raw meats, raw eggs or cooked mildly, moderately raw or cooked fish, shellfish, seafood, smoked products (moderately), vegetables (cooked if possible, stewed or steamed sweet), pulses ( cooked if possible stewed or steamed sweet), soy (soy yogurt, soy milk), raw vegetables, fresh fruits, dried fruits, nuts, raw, honey, pollen, rice, buckwheat, sesame, chocolate (in moderation ) seeds germinated cereals and legumes ancestral, oils obtained by cold-pressed, full salt, raw sugar, tap water and mineral water, chicory, herbal infusions, coffee (in moderation), tea (in moderation), all alcoholic beverages (moderately) than beer.
Foods not recommended
All foods cooked above 110 ° C, and in particular: cooked meats, cooked meats, liver, kidney, overcooked eggs, fish overcooked, boiled oils, nuts cooked.
Forbidden foods
Durum wheat (pasta, semolina, bread, flour, pizza, croissants, buns, cakes, cookies, cookies, crackers, bran); most cereals (rye, barley, corn, oats, kamut, spelled) milk of animal origin and their derivatives (butter, cheese, cream, yogurt, ice); refined white salt, milk chocolate, jams, refined oils, margarine, beer, canned food (except vegetables).
Basically a mainly raw paleo diet including raw meat. Given what we know now about paleolithic principles, I assume that this diet would still work using a greater percentage of cooked food. In my observation (and clinical studies) it is the elimination of Neolithic agents of disease, i.e gut damaging foods that makes the most difference, not whether they are cooked or not. The Doctor suggests that success results from raw foods, perhaps this is part of the equation, however whenever we cut out cooked foods we also cut out those foods that cannot be eaten raw, namely grains, legumes, and other toxic foods.
This Doctor's work is none the less interesting, and backs up the many anecdotal stories, and more recent studies that shows a paleo diet being effective for treating our modern afflictions. Or perhaps we should call them "diseases of unnatural food consumption"
For more on Dr Seignalet– the official website in French: http://www.seignalet.fr/
French Wikipedia article http://fr.wikipedia.org/wiki/Nutrition_Seignalet
The Acne Diet – free to download can be found here (mentioned in the video):
From Professor Loren Cordain, The Paleo diet as a treatment for Multiple Sclerosis
[googlevideo=http://video.google.com/videoplay?docid=-8901290975296745403#]
And from his website: The Programme How to treat MS with diet