I'm on a personal mission. I'm menopausal and my tummy is growing. I don't like it and I don't want it and I'd like to find a way to stop it.
My passion for nutrition started with a personal mission. I've changed my diet so many times over the years. To lose weight (crazy diets and diet pills in the late '70 early, '80s). To save the planet and the sea (vegetarian in the late '80s).
The Zone diet in the mid 90's marked a turning point, a plan that worked for me, and paleo choices in 2009 was the icing on the cake. Since then I've kept experimenting, the auto-immune paleo – best results ever – but so strict. (No alcohol – Is it worth cutting one of life's small pleasures for a small gain?) I've tried 9 cups of vegetables a day as per the Wahls' diet, but being little different from a fairly strict paleo diet with 5 cups or so of vegetables / fruit a day – I just felt uncomfortably stuffed after meals. I've gone back to about 5 cups a day and feel just great. I have berries, kiwi, sometimes a banana and a range of vegetables – all types and colours.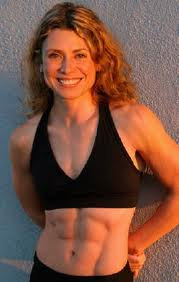 I'm following a paleo diet, strictly gluten-free because I have Hashimoto's (auto-immune thyroid disease), a little alcohol, occasional dairy. I keep on top of portion size and don't overeat, and have kept my body fat within a range that I feel comfortable with – although I'm jealous of those girls at CrossFit that have visible abs.
I exercise – I was introduced to CrossFit in 2009 by Alex at CrossFit Auckland, for which I am totally grateful. I love it – CrossFit works for me, and I still go at least 3 times a week. I may not be the fastest (Frequently I'm the last finishing a workout – due to my totally sucky aerobic system – but I don't care, I'm strong, my butt does not sag, and I feel fresh and way younger than my years)
Which brings me to where I am now. Menopause. I can't quite believe this is the point I am in life. I don't feel this old, and I don't look this old. (Not that years of periods have helped me any – fertility was an issue and my 2 children are adopted) But yes – it has hit me. Last year – the missed cycles, the occasional hot flush. I discovered that being strictly gluten-free helped a lot, those waves of nausea and heat in the night evaporated when I became strictly gluten-free.
It's 8 months since I've menstruated, hot flushes hit me like a blast of hot air up to 6 times a day, but they are not so bad. I occasionally drip with sweat, a strange experience as I've never been a sweaty person. I'm sure my diet helps. (Sorry boys if this is TMI, but one day a woman in your life might be going through this.)
I seem to be relatively free of other menopausal symptoms so far:
Sleep – I sleep like a log, magnesium malate (my favourite form of magnesium)- 2 tabs a day seems to help both the flushes and my sleep.
My mind is still intact, it's a bit more foggy and I'm more forgetful – but nothing extreme, (I've got 50 + years of stuff in my brain, something has to fall out when new stuff goes in) it still works well enough to tackle post grad nutrition science assignments.
What I'm struggling to keep on top of is the belly fat. All of a sudden – I had an increase in hot flushes, an increase in appetite, a 2 kg (5 lb) weight gain, and 3cm waist increase. My skinny dress is tight, very tight.
Superficial? Maybe. But I think that as a nutritionist, it is important keep on top of my own issues – experiment, research and try out tactics that might help me, that then might help others.
I'll be doing some research and self experiments and I'll keep you posted – in the meantime – if you have found a strategy, a solution for yourself, please share. You might help me (I don't know all the answers!), and others in my position.
More reading:
From Marks Daily apple: Dear Carrie: Hot Flashes