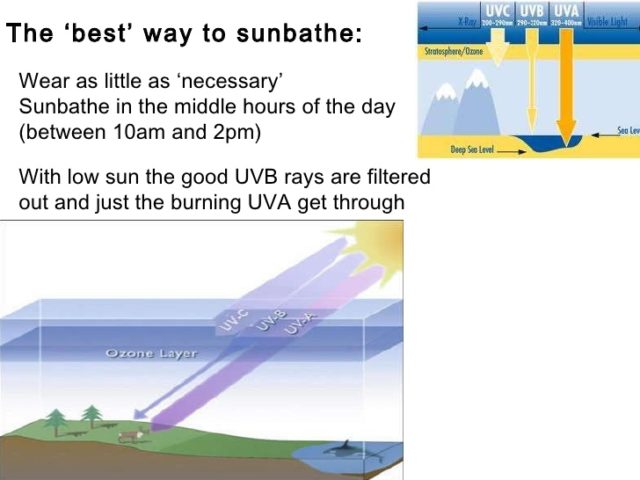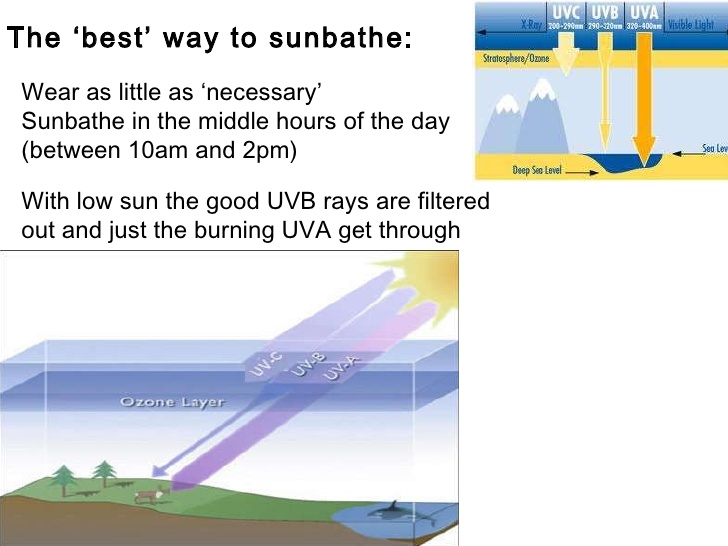 Apologies to all our Northern Hemisphere friends. But this is New Zealand, and at last the days are starting to get warm enough to strip down to a t-shirt. The length of our shadows are now shorter than our bodies which means we can now make vitamin D ourselves, simply by letting the sun shine on our skin.
Yes – I am telling you to lie in the sun! Unfortunately we have all become sun scared. We lie out only before 10 am and after 2.00pm. We smother ourselves with block to stop every last bit of sun touching our bare skin.
However in doing so we have let our vitamin D levels become disastrously low. When I have asked clients to get their levels measured they were borderline low or low (below 50nmol/L) This has huge implications for health: poor immunity, bone strength, muscle strength, decreased protection from cancer, diabetes, auto-immune disease and numerous other health conditions.
I've written about the importance of vitamin D previously in this post, plus how to get enough through sun or supplements. There is increasing evidence that getting vitamin D naturally through sunlight is extremely important.
I found this slideshare by Dr Gerald Lewis that illustrates the problems with vitamin D deficiency and how to get enough. I'm going to just highlight a few on when to sunbathe and why. Dr Gerald Lewis Vitamin D Presentation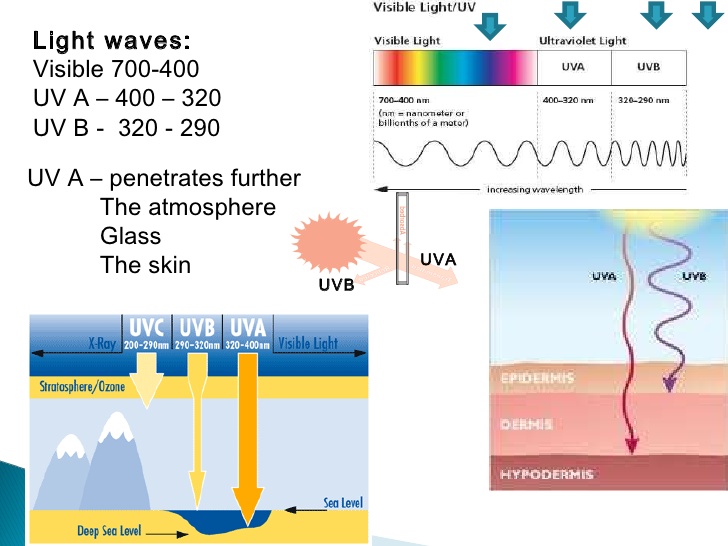 Points from slide: Ultraviolet light comes in 3 different spectrums, UVC, UVA and UVB. UVC is not a concern as it doesn't get to earth. UVA and B do. Vitamin D is made in our skin when UVB shines on it. UVB is also the spectrum that causes burn – as you can see above, it reaches only the outermost layer of skin. UVA goes much deeper, it can also go through glass and water. However – it does not burn. This makes it more dangerous – as we don't know when we have had too much. It goes deep inside the skin and can cause deep damage. This is where the melanin cells are. It will also cause you to age faster. (I remember UVA as aging and UVB as burning)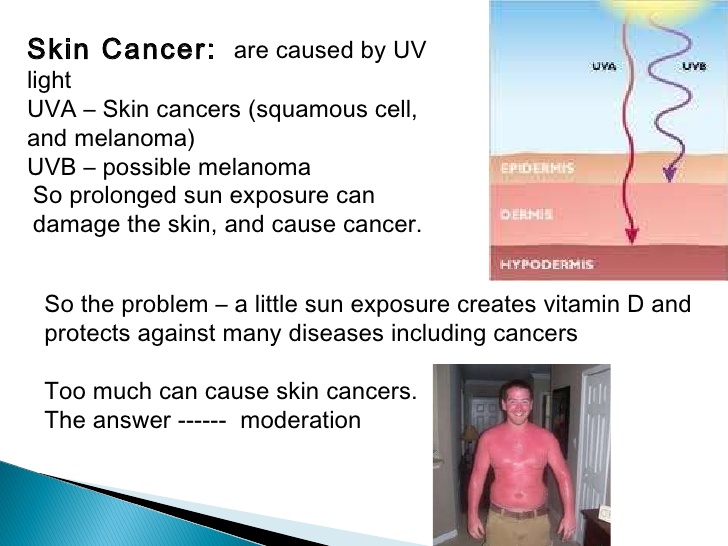 UVA exposure – the one that we can't feel burning, is the one linked with aging and the worst skin cancer melanoma. What's worse it that it comes through windows, and is not well blocked by standard sunscreens.
UVB causes more superficial damage and skin changes – but does increase vitamin D. So here is the issue – many of us get excessive amounts of UVA (sunbathing at either end of the day without block, sitting in an office all day with the sun streaming through a window, or in a car, or use a sunscreen which cuts UVB and not UVA) and we do not get enough UVB to build vitamin D levels and therefore protect ourselves from cancer (including skin cancer) and numerous other diseases and infections.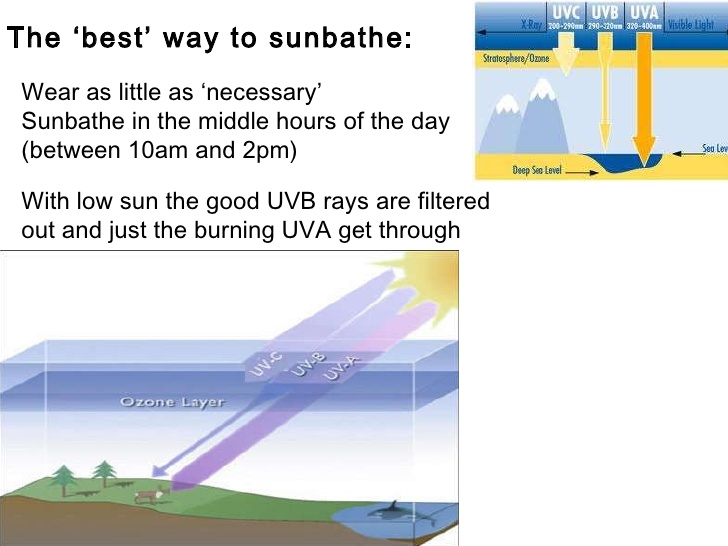 The best time to sunbathe to make maximum vitamin D with maximum UVB exposure is in the middle of the day, when the sun is directly overhead. Exactly what we have been told to avoid! Expose as much skin as possible with no sunblock, just for a few minutes, longer if you are darker skinned. Do not burn though.
If you don't want to get sun on your skin at all – your best option is to cover up, or use a safe sun cream which blocks UVB and the entire spectrum of UVA. I recommend and use Invisible Zinc.
If you don't get enough sun on your skin, perhaps because it is winter, and you live too far from the equator, or your level is low despite sunbathing – this can be the case if you are overweight or older – you will need to supplement to get enough Vitamin D3. I have written an entire post on this – so please go back and have a read, it should answer most of your vitamin D questions: Vitamin D – Ideal levels. How much should we take?
[Images taken from:  Dr Gerald Lewis Vitamin D Presentation]
For a number of really great posts on sunlight – see this link to "That Paleo Guy" Jamie Scott Sunlight and Vitamin D posts