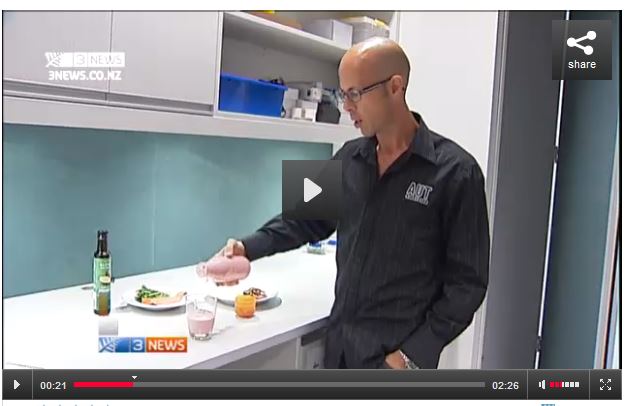 I'm working on a new post on diet and celiac disease. In the meantime here is an update on the state of Paleo eating in my home New Zealand, and information on seminars and resources.
The Paleo Diet is soaring in popularity in New Zealand as it is on other countries, primarily in the main centres – Auckland, Wellington and Christchurch. To illustrate here is a google trends graph for NZ, Paleo compared to the Vegan diet
A number of interesting and new blogs, by NZ doctors and nutritionists who have embraced a paleo lifestyle:
Jamie Scott (although temporarily in the land of OZ, with his lovely partner Dr Anastasia Boulais, check out her latest post on resistant starch) has written some great rants lately on some of the nonsense spoken and written by high profile nutritionists (heard of Claire Turnbull anyone?) You can find his enlightening rants here:The Spread of Tax Avoidance,   Tedious, Men, Women, Paleo, Protein, and Stupidity, More of the Same
Dr Pam Olver is a GP in Wellington whom I recently met (whilst in Wellington) and spend a great hour chatting on all things paleo and family has started a blog: check out her latest post: Is Paleo a threat to your health?
Mikki Willidin PhD, Registered nutritionist, lecturer/researcher at the Human Potential Centre at Auckland University of Technology (AUT), and an avid runner.  Mikki has recently started a blog, please read her entertaining posts on her transition to paleo from the standard 'healthy' diet. So…have you gone all Paleo? (part 1)  So…have you gone all Paleo? (part 2)
And speaking of AUT: Did you see this? A piece on NZ television about Nigel Harris,PhD, a lecturer at AUT and the studies they have done on a low carb paleo diet with endurance athletes.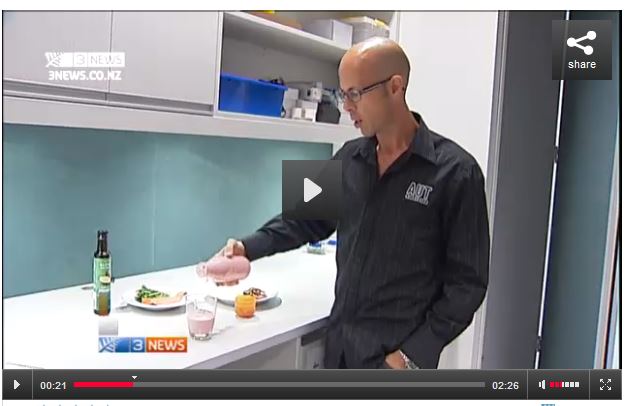 Whole9 Foundations of Nutrition Seminar Wellington 9th June (DON'T miss this!)
This is a seminar you should definitely make the effort to attend
Jamie Scott (who has post grad diplomas in both sport & exercise and nutritional medicine) and Dr Anastasia Boulais (a medical doctor) are delivering a Whole9 Nutrition and lifestyle seminar in Wellington on 9th June.
They spend 7 hours giving you in-depth knowledge bombs on nutrition and lifestyle for optimal health. I went to their first seminar in Cairns Australia, and thought it outstanding. Of all the flavours of paleo out there, in my view Whole9 is one of the most scientific and relevent – their seminar is applicable and entertaining, and references evolutionary biology and the most current nutrition, health, and sports science.
Don't miss it – it will be some time before another Whole 9 seminar is scheduled in New Zealand. (And flights to Wellington are dead cheap – make the effort – seriously!)
Here is the Whole9 South Pacific Facebook Page
More about the seminar and to sign up: Whole 9 Foundations of Nutrition Seminar Wellington
An attentive audience at the Cairns Whole 9 workshop
Paleo meetup groups – get together with others who follow a paleo lifestyle:
There are now two paleo meetup groups in New Zealand, a particularly active one in Wellington (a great group to whom I recently delivered a Paleo Seminar): Wellington Paleo Meetup group
And one in Auckland: Paleo, Primal, Low carb, Caveman lifestyle meetup group Auckland
(If you know of any others let me know)
Paleo support and chat:
Lo Carb Cooking NZ has recipes and an active Forum with a large number of paleo posts http://www.lowcarbcooking.co.nz/
An interesting post from NZ:
Crystal Graham, Marketing Manager for Les Mills, has been experimenting with paleo eating for past few months. She notes: "My recent trip to my Crohn's Disease specialist for my annual check up was extremely positive. He was amazed at my health and vitality and the fact that I've now been off all medication for 6 months and continue to stay in remission. The only factor helping me is the healthy food that I'm eating. Food really is my medicine." More here The Paleo Diet – diet fad or way of life?
Paleo Meals to go in Auckland:
More good news – there are two companies making paleo meals here that I am happy to recommend:
That Good have a small range of very tasty frozen meals available through some of the CrossFit Gyms in Auckland http://www.thatgood.co.nz/collections/frontpage
Fit Me In will send out a whole week of ready to eat meals, they are very tasty and reasonably priced: https://www.facebook.com/pages/Fit-Me-In/118756801636315
My (Julianne Taylor's) Paleo Guidebook
For those who want yet another paleo guidebook: I have put together a 50 page booklet. It's the reference book I give to seminar attendees. It is not a recipe book, but is full of practical information on paleo eating. It also contains all the omega 6 omega 3 charts as well as carbohydrate and protein amounts in different foods. (see the my blog posts on these)
If you would like a bound copy – you can order online here: (New Zealanders and Australians). http://zonediet.co.nz/shop/viewsubcategory.aspx?id=4
Worldwide: If you would like a PDF, simply donate via my PayPal button and I'll email you a copy.
Paleo 2.5 hour Seminar:
I have had a number of requests for another in Auckland – I promise I will be scheduling one soon!
I am taking one out in Panmure on Saturday 18th May (late afternoon) if anyone would like to come – email me for details.
If you would like to host one (anywhere in the country) please contact me. For out-of-town seminars a minimum of 20 people are required to cover costs at just $45.00 per person which includes the guidebook.
I do receive great feedback – here is a little from the last couple of seminars:
"Really well worth going to one of Julianne's seminar's. Very Informative and well presented. I learnt a lot. Thank you Julianne.
I highly recommend" David
"Absolutely brilliant, informative and helpful. A++" Sarah
"This was great! Thanks for organising the seminar. Quite a few things were eye-opening and I'll be applying them to my take on Paleo :)" James
"Fabulous. Tonnes of info, and also all those little questions that been getting me thinking have now been answered..great seminar, thx for organising, and thx to Julianne" Karen
Twitter and Facebook: keep up to date with daily info:
And lastly:  – if you are a twitter or Facebook type, there is an active group who tweet paleo and nutrition related info. Just start to follow me and look at who I follow to get in on the many interesting links posted on a daily basis
And my Facebook page: https://www.facebook.com/pages/Paleo-Zone-Nutrition/194546637282256?
If I have missed any interesting New Zealand Paleo info out – please let me know!