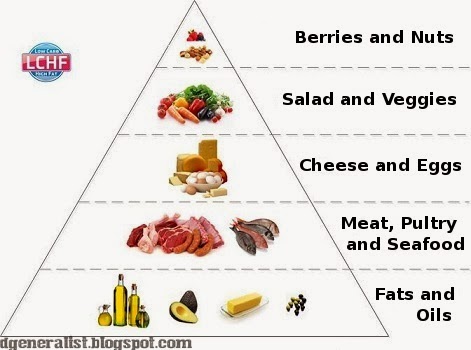 Read this from a comment on Jimmy Moore's website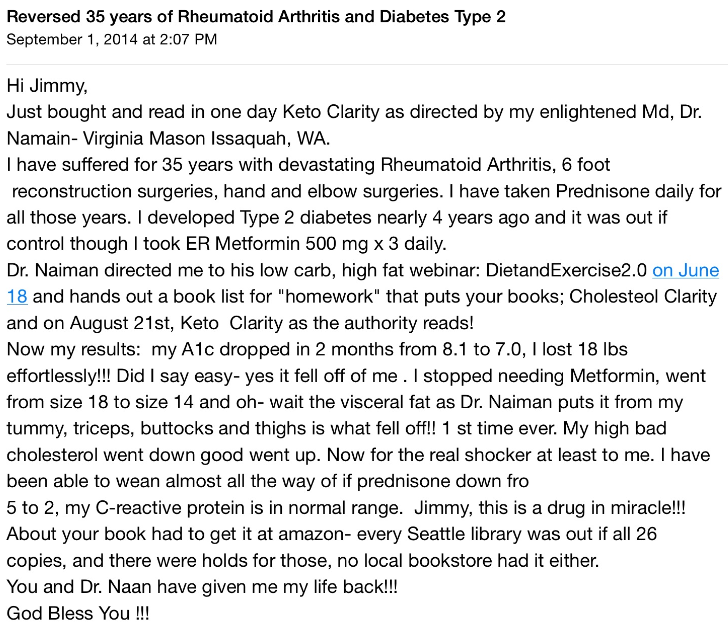 "I  have suffered for 35 years with devastating Rhuematoid arthritis… I have taken prednisone daily for all those years. ….Now for the real shocker at least for me. I have been able to wean almost all the way off prednisone – down from 5 to 2…"
Are you under the impression a low carb diet is miraculous for Rheumatoid arthritis? If this was you getting these results – wouldn't you be shouting from the rooftops, espousing the miracle that a ketogenic diet is?
But what if this miracle had nothing to do with being on a ketogenic diet?
I am currently studying post-grad nutrtition science and doing a small research topic – interviewing people with Rheumatoid arthritis (RA) who have achieved significant improvements through changing their diets. I am also conducting a review of the literature on dietary intervention studies that have been done on those with RA.
Here's what I have found from 2 interviews I've done so far:
Grains – in particular gluten grains, and nightshade foods – in particular potatoes cause fast and dramatic increases in pain and joint inflammation in both women.
However other starchy vegetables like sweet potato and a moderate amount of fruit are well tolerated without causing flares.
In one case study and a small elimination diet study that both had significant results from removing specific foods from the diet  – these foods caused a notable increase in inflammation:  maize starch (1), cereals, wheat, pulses and rice products (2).
Have a think about a very low carb diet – what foods are taken out?
All grains, all potatoes (if not all nightshades), all pulses (legumes).
So what if the dramatic effects that some people get from a very low carb diet are purely a result of the foods that have been removed – i.e. cereal grains, legumes and potatoes – and have nothing to do with the diet being low in carbohydrate?
When you change your diet and get improvements in health factors – you simply MUST look at all the changes that were made – and please don't assume that it is the low carb, or the zone diet balance or eating for your blood group, or vegan. Look at the foods you removed – could they be a food that you are reacting to? For example: gluten, nightshades or FODMAPS, diary etc.
If you don't do this you will become a fanatic for the wrong cause.
1. Williams, R. (1981). RHEUMATOID-ARTHRITIS AND FOOD – A CASE-STUDY. British Medical Journal, 283(6290), 563-563.
2. Beri, D., Malaviya, A. N., Shandilya, R., & Singh, R. R. (1988). EFFECT OF DIETARY RESTRICTIONS ON DISEASE-ACTIVITY IN RHEUMATOID-ARTHRITIS. Annals of the Rheumatic Diseases, 47(1), 69-72. doi: 10.1136/ard.47.1.69