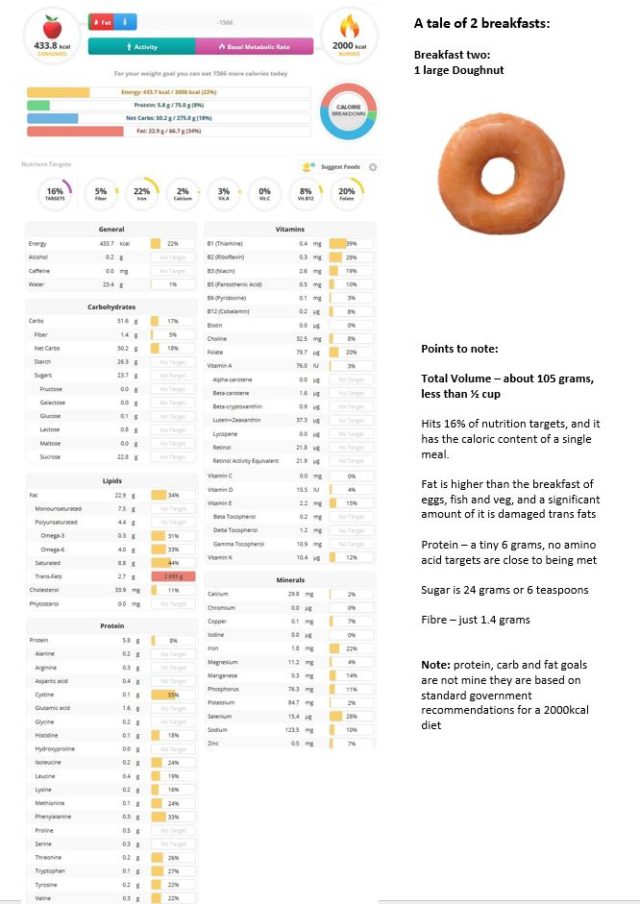 I was at the stove this morning throwing my breakfast together, and mulling over how convenience food contributes to the obesity epidemic.
Today I felt like something hot, and my usual go to – is to check the fridge for leftovers and throw a bunch of things together. We had fish last night, and there was a little left, plus green beans, broccoli, a little bit of ratatouille (good for boosting flavour), and about 1/2 cup of cooked red sweet potato.
To boost the protein content above 30 grams I added a couple of large eggs, to make a sort of fritatta thingy. First I heat all the veg through – I often steam cook them – so add a little water to the pan. Once heated through I add the slightly beaten eggs (I use Freedom Farm free range eggs, best tasting with glorious golden yolks).
5 minutes later and my meal is ready – total prep time – less than 10 minutes.
So I've taken a quick picture – it is not too pretty but it tasted amazing and was really filling. A good 2 cups full of food on my plate. This sort of meal will keep me going at least 4 hours.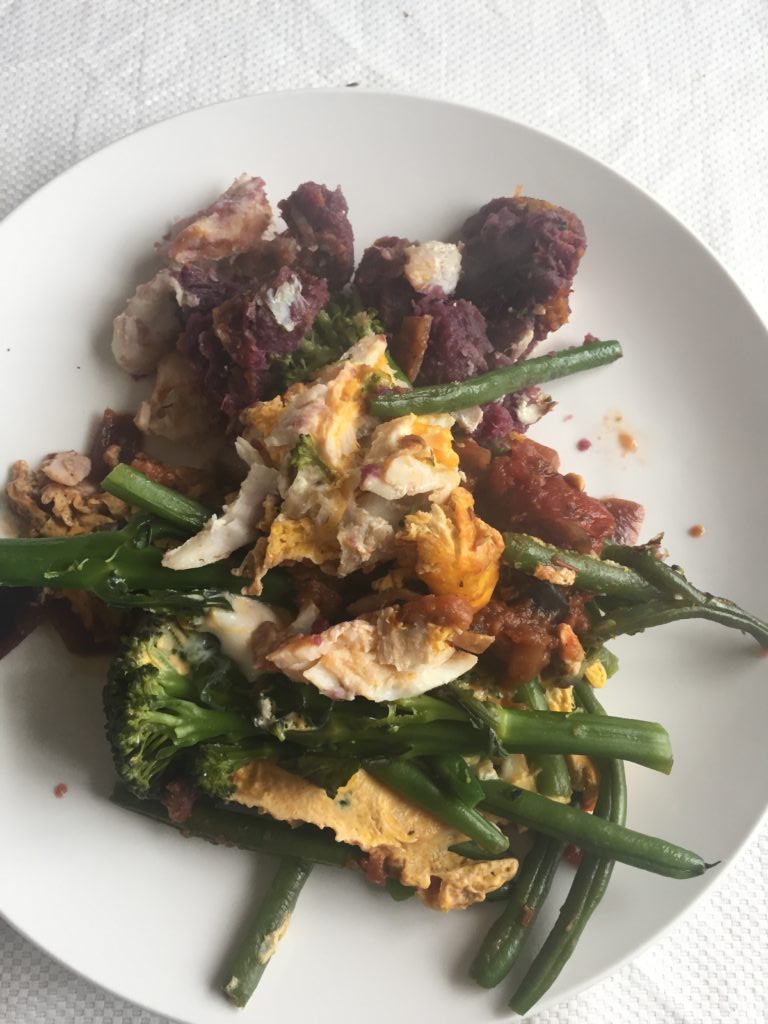 I typically don't need to think about what I eat nutrient wise: I eat food that looks like food, lots of vegetables, some fruit, mainly berries, a daily dose of fermented food, a palm of protein at each meal, and a little added fat, typically top quality olive oil, avocado or whole nuts.  Doing this – I know I'll pretty much eat the right amount, there will be plenty of protein to support my power-lifting – strength and recovery, and  of course satiety. The fibre content will keep my gut bacteria happy, the phyto-nutrients and fatty acids (omega 3) will dampen inflammation. I eat paleo meals, but not typically very low carb or high fat. Paleo keeps me well as I have auto-immune conditions.
Then I thought about a breakfast that I was offered in a hotel in America – donuts. And how many people actually eat a donut for breakfast. I opened up cronometer and put in all my breakfast ingredients, then I compared it to the donut. I comes as no surprise to me why we are getting sick and fat. Take a look at the two graphics.
Breakfast of real food: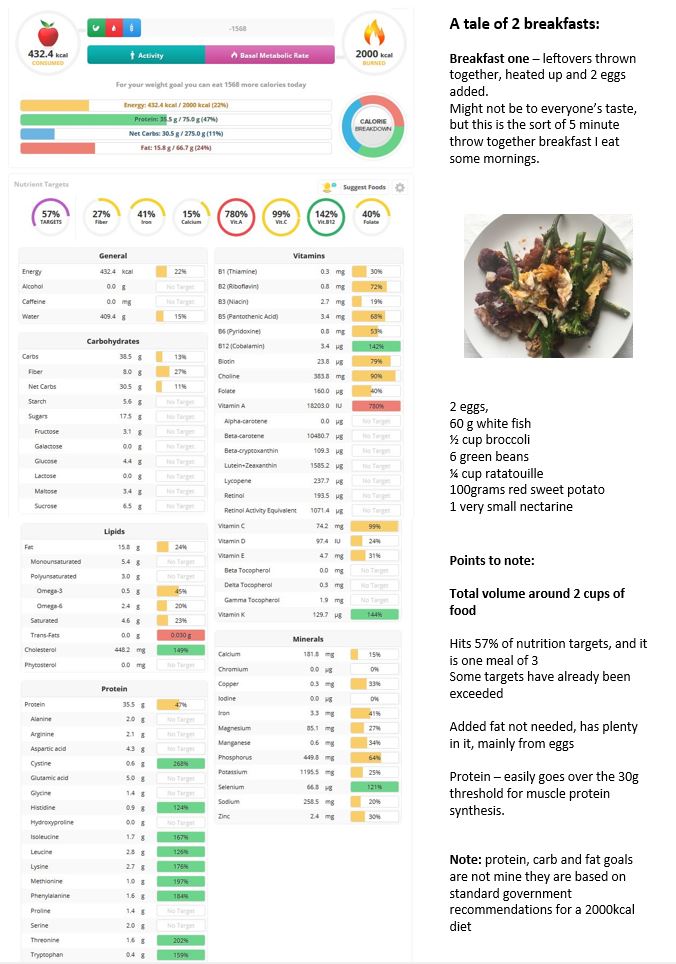 Breakfast of just one large doughnut.
And in case you wondered what I think of 'paleo' doughnuts? Not paleo. 
See this post –When we argue about vegan or paleo, ultra-processed foods get ignored
or this Are paleo muffins and treats really paleo?