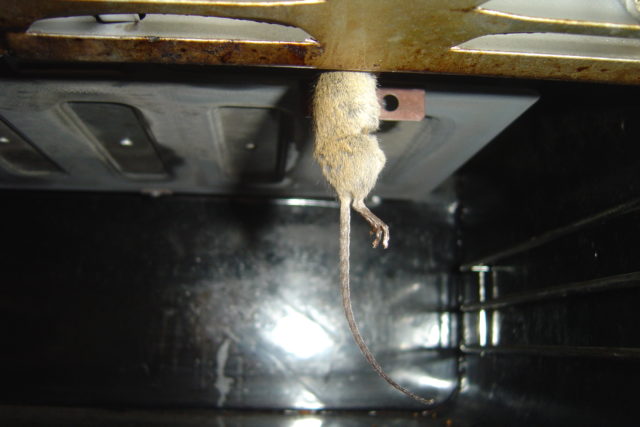 Hi all,
I've just changed blog hosts, and unfortunately we couldn't shift subscribers across.
So – if you would like to continue to as a subscriber to receive new posts via email – please sign up again. And to follow this blog, just click the 'follow' button at right.
If you were subscribed to be notified of new comments on certain posts you could comment again and tick the box to receive new comments.
Sorry about the inconvenience.
Julianne
And to entertain you (or gross you out?) with a 'what the..?' … here is a photo of the most unusual thing that has happened to me recently. While investigating why the grill would not light – I found this poor wee mouse lodged tight in a little hole where the spark comes from. I imagine it was trying to escape the cat, and the grill happened to be open, so it leapt up the shelves and into the grill for a quick escape.